A Jackson Hole Holiday To Remember
Closures, cancellations, and health orders have sparked creativity and hope across Jackson. But what happens when the COVID-19 Pandemic strikes Easter and Passover?
The creativity grows!
The hope becomes stronger than ever!
Communal egg hunts may be called off and family gatherings may be limited, but Easter and Passover aren't cancelled. They just take a new form. A form that will go down in history… so let's write it well.
A shift in focus
Take a second to evaluate your "reason for the season." Perhaps it's a focus on family; maybe it's the religious meaning; it could be the feeling of Spring change. You might find your Passover beauty in watching a community come together. Or you might just find your Easter joy in a mouthful of mashed potatoes and a belly full of chocolate… and that's okay!
Searching for what inspires you this time of year can help focus your efforts in new ways to celebrate. And there are still plenty of ways.
Family First
Bring the focus inside the home. Rather than an extended family Easter Egg Hunt at the local park, confine the hunt to your house and yard. But make it bigger and better than ever! Jackson Hole Toy Store (creating and delivering custom Easter baskets via call or text - 307-690-2595) and Yippy I-O Candy (allowing call in, pick up orders prior to Easter) can make the hunted treasures the best yet. Or try Penny Lane and MADE for adult versions. We'd also suggest making the hiding more interactive by opting for a scavenger hunt or treasure map.
As for bringing the larger family together, all our new-found technology skills can help with that. Zoom everyone in and pop them up on your TV with an HDMI cord from Knobe's Radio Shack (still open for safe shopping). But sometimes, it's about the simplest and easiest of gestures. A simple phone call to your grandparents could go a long way. Or show them how much you really care by creating posters, standing in their lawn, and telling them to visit the window.
Community Feel
If I take away only one thing from the COVID-19 Pandemic, it's the incredible power and unparalleled beauty of this community. Jackson and Teton County find ways to support each other, even when everything is pulling us apart. The Community Easter Egg Hunt put on by the Jackson Hole Chamber and Wells Fargo has been cancelled, but they shifted their focus to highlighting other ways to find community for the holidays. With so many of our community vaccinated, we encourage you to find ways to safely interact with those who haven't had much interaction. And always support local businesses whenever able!
Religious Resources
For many, the literal reason for the season is tied to religion. Here is a list of Churches and Synagogues in the area.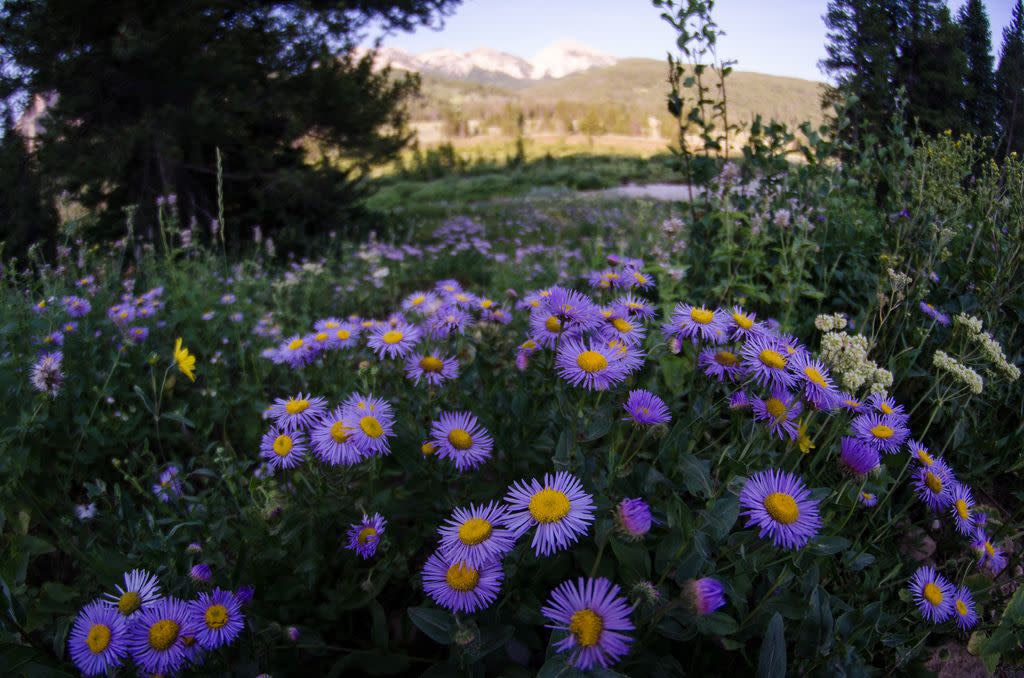 April Showers and May Flowers
The melting of trails, the beauty of a bird's song, sunshine rays seeping through windows after 6 PM. Sometimes the changing of the seasons is all you need to celebrate these holidays. The family can still hit the pathways, trails, and mountains if they do so safely. Bridger-Teton National Forest and the Gros Ventre area remain open to those who agree to use the land with social distancing in mind. Bike and walking paths in town and in surrounding neighborhoods offer a more immediate bridge to the outdoors, and many feature artwork and words of encouragement at this time.
Let's Eat
If you're just here for the food… we have that in common. I'd like to see COVID try to keep a foodie from a delicious Easter brunch with a baked ham. Many restaurants are still open for takeout on Easter Sunday, and Streetfood at the Stagecoach in Wilson and Butter in Victor are offering a full-on brunch for pick-up. And Persephone has desert covered - Bunny Cookie Decorating Kits for order!
The Passover Seder is performed with a special, significant meal. Many items may be found at Smith's or Albertsons, or ordered online in advance. But 18 Doors has also outlined these Seder Plate Substitutions if they're needed.