View the Chamber's signature FAF events below, as well as all the other exciting activities taking place around the valley for the annual celebration.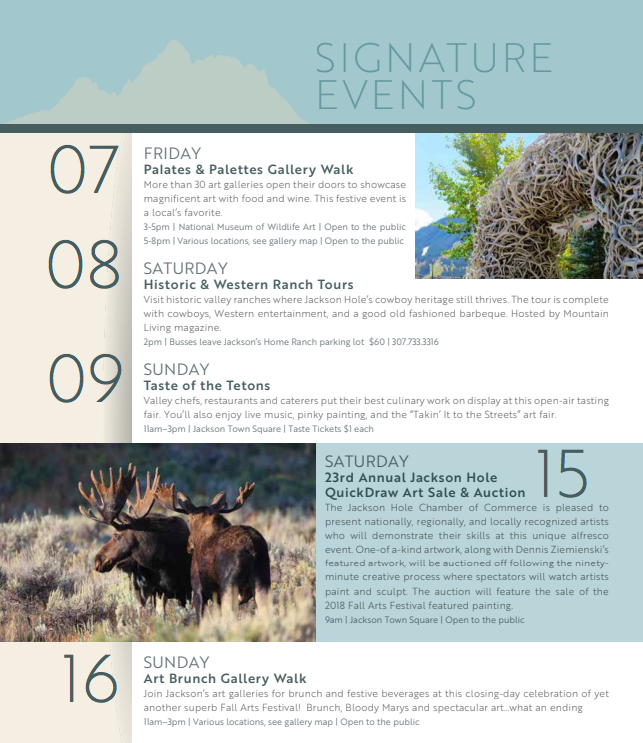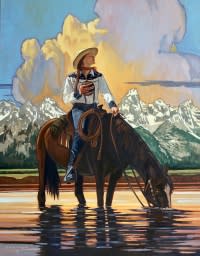 WEDNESDAY, SEPTEMBER 12
Poster Signing & Artist Reception with Dennis Ziemienski at Altamira Fine Art - Chamber of Commerce Signature Event        
4:00-7:00 PM | Altamira Fine Art | Center Street | Open to the public
Meet the artist, Dennis Ziemienski, and receive a personally signed poster of his featured painting, "Teton Reflections". Signed posters are available for purchase for $50.00.