#Humansofjhchamber featuring Florence McCall Photography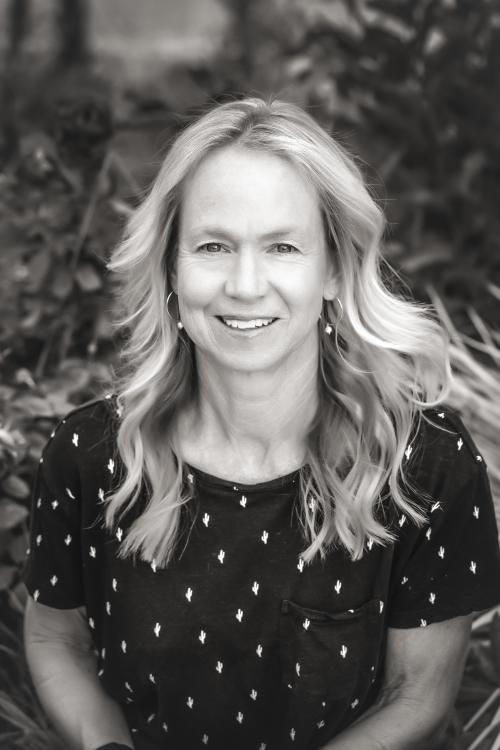 When Flo begins her process, it starts with a strategic plan to ensure her client's vision becomes a reality. She considers how and where her clients will use their photographs and whether they will become a cherished family gallery wall piece, a sharp and clean headshot for professional purposes, or an essential piece of branding. This process has led to a 27-year career as one of the greater Teton area's preeminent portrait photographers.
 
Originally from Philadelphia, Flo moved out west to attend the University of Colorado, where she majored in Russian History and minored in Photography. At the behest of her photography professor, who saw in her a unique talent and eye for portraits, Flo went west further to San Francisco, where she took a job as the primary photographer for the San Francisco Business Times, a weekly publication.
Reflecting on her experience working in San Francisco, Flo considered it critical to her development as a photographer.
 "It was a weekly, so I had to get something good out every week, and if I didn't, it just ate away at me."
She sharpened her skills by taking portraits of industry titans such as bill gates or profiling the arts and culture scenes around the bay area, including vineyards, events, and more. This high-intensity environment and the pressures of deadlines allowed Flo to build the skills needed to embark on her own journey.
When the mountains called, Flo answered and dropped out of the San Francisco business scene and moved to Driggs, Idaho in 1995 to chase her dreams. Soon after Driggs, she quickly moved to Victor and started her business Florence McCall Photography where she opened her first studio. This is where she would get started on her first major project, documenting the people who make Teton Valley such a unique and special place. Her intimate black & White documentation of the Teton Valley community would go on to be displayed in the Teton Valley Hospital for twenty years. 
Flo moved to Jackson soon after, long considered a regional cultural hub. Once in Jackson, she spent years expanding her business and brand, building it into one of Jackson's premier photography businesses. Now in her 27th Year, Flo is embarking on a new major project that anyone and everyone should be excited about, documenting the character of Jackson Hole and what makes this place so unique. What excites Flo about this new project is all the characters who make this area what it is,
"Whether you are driving around the valley and you see its vibrant Latino community and all that they bring to the area, or the river rats hanging down by the landing, the cowboys who have been here long before most, the business community, the fresh-faced 20-somethings just embarking on their journeys of self-discovery in the mountains, or the J-1's and the perspectives they bring to Jackson coming from so many different countries, it all adds up to making this place so unique." 
Balancing this new major project and her existing obligations is quite the workload. Still, Flo reflects, "It is the nature of this area; everyone is so motivated in every aspect of their life. Whether pursuing recreation in the mountains, advancing careers, or growing with the community, everyone here is always onto the next thing. You must be too, or else you fall behind."
In line with this, when asked if she had any advice for those just getting into the industry or just beginning to establish their brand, she noted,
"There is always someone better than you. You can never just sit and say you are established, because someone is right behind you, and they have the skills and talent needed to succeed; always strive to get your name and work out there."
Flo knows, though, that to make it in this town, one cannot always be working. You need to balance even if you are constantly striving to crush everything you are doing. When she's not behind her lens, you can find her in the mountains, hanging with her family and friends, or just soaking in the views this wonderful valley provides.  
To learn more about Florence McCall and her photography visit www.flommccall.com
---
This story is a part of our #humansofjhchamber campaign, which focuses on the faces of our local businesses and nonprofits. Learn about their inspirations, why they started in their industry and more! Find the Chamber on Instagram at @jhchamber. For information about the program, please contact Communications Manager, Andrew Kruger, andrew@jacksonholechamber.com.