One of the best parts of the holiday season is the abundance of festive decorations that light up or local businesses storefronts! As part of the Jackson Hole Holiday Festival, November 25th – December 24th we are announcing a holiday decorating contest for all local businesses. To enter simply click this link.  

 Members $25.00 / Future members $50.00. This contest is open to any business in Teton County Wyoming.
Here are the simple guidelines.
Have the exterior of your business decorated by Friday December 2. If you are decorating the interior, please let us know so when the judges review your decorations they will go in your store as well. Judging we will be based upon 75% exterior, 25% interior.

Decorations – Please make sure all decorations are in good taste and in the theme of the Holiday Season and Christmas.

All decors would need to be completed by Monday, December 5th with judging over the Christmas weekend and winners announced on Wednesday, December 28th.
Large ribbons will be awarded to the winners to display along with checks for the top three decorations and themes.
Please post and promote on your own social media using the hashtags:
#JacksonHoleChristmas
#ShopDowntownJH
#ChristmasJH
1st Place $500.00
2nd Place $300.00
3rd Place $200.00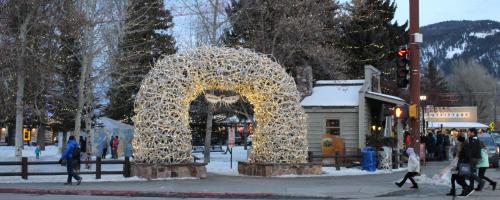 For more information contact the Jackson Hole Chamber of Commerce.
307-733-3316 or jacksonholechamber.com
Business Development Committee Initiative; sponsored by the Trinity Team