With bears waking up from hibernation and undulates looking to move to higher ground as the snow recedes around the Jackson Valley, there is more to mud season than meets the eye.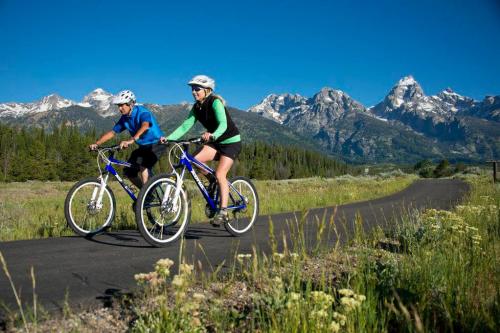 Season specials abound from local hotels with discounts on dining and guided trips making it not only a rewarding time to catch animals on the move, but a great opportunity to indulge a bit as residents and visitors alike can stretch the budget with deals like 2 for 1's, bottle discounts and little need for reservations.
With connecting a tail system connecting Grand Teton National Park to downtown Jackson, the spring is a great time to ride the full route before the never end car traffic migrates to and from Yellowstone National Park. It's a 20-mile ride on way from town to Jenny Lake on paved pathways. One crosses a bridge spanning the Snake River.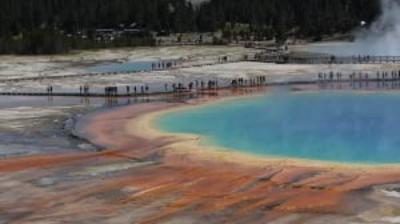 Popular road routes include South Park, Kelly Loop, Jackson to Jenny Lake, and Old Teton Pass Road. Spring is also a choice pick for one of the more grueling bucket list rides, a 100-mile loop that extends west over Teton Pass, south on Pine Creek Pass, and back north through the Snake River Canyon.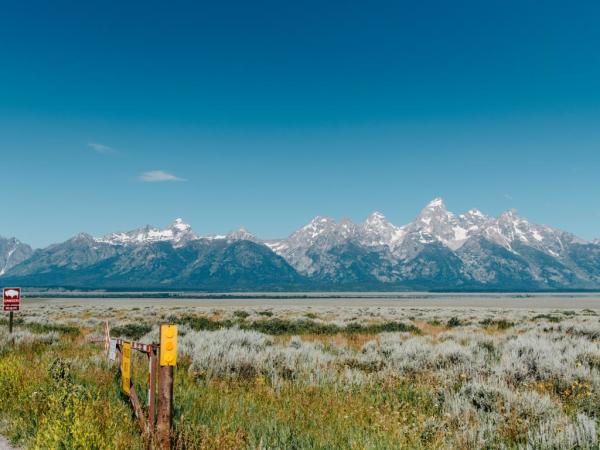 If you're not quite through spring training and manually pumping out your speed with each turn of the pedal—there is another way, and a great option for everyone of all ages and fitness to enjoy the ride north—rent an E-bike.
Teton E-Bike Adventures is a trusted E-Bike rental and tour operator. These bikes pair pedal power with battery-powered motors to make a quick zip around town or a 20-mile ride feel near-effortless. Current regulations allow for e-bike riding on Jackson Hole's roads and paved pathways, as well as within Grand Teton and Yellowstone National Parks and on the paths of the National Elk Refuge wherever traditional biking is permitted.
There are over 100 miles of paved cycling pathways and more than 115 miles of bike trails to explore around Jackson so get ready to switch gears from winter to spring and book a getaway trip that's a little spontaneous and everything that is the Old West.
Photo Courtesy of Snow King Mountain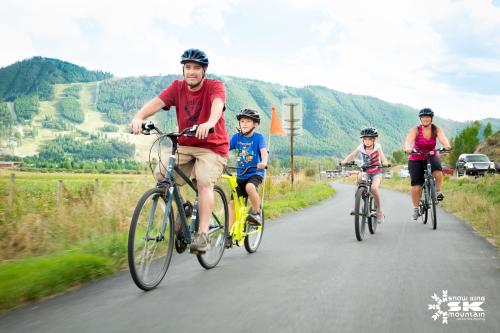 Bike rental options:
Jackson Hole Sports in Teton Village is right next door to the JHMR bike park. Tons of outerwear and gear from top brands are sold at this full-service bike shop where you can rent mountain bikes, cruisers, and road bikes of all shapes and sizes. They also offer guided mountain bike adventure tours.
Wheel Wranglers offers a full range of bikes and brands, a convenient online booking system, free delivery, and a range of packages including Ride Guides.
Hoback Sports is located off Broadway near Staples and claims the best selection of rental bikes in the Tetons while also providing rental deliveries and pick-ups.
Snow King Mountain Sports Shop is ready to outfit the whole adventure with bikes, burley trailers, SUPs, kayaks, and more.
Teton E-Bike Adventures rents e-bikes, including standard, as well as guided e-bike tours. 
And one lodging option to consider after you have taken in Jackson Hole all day long, and the perfect place to hang your hat for unchartered itineraries is the Virginian Lodge and Saloon.
The recent remodel of the longstanding cowboy outpost has been more than just an average upgrade. Complete with lawn games, a craft beverage-fueled saloon menu, and mountain modern ambiance from wall to wall straight to the fire pits, The Virginian will pull on the heartstrings of lodge goers and longtime summer campers, offering a comfortable and fun spot to call it quits and kick up your boots for the night.