Elkfest Weekend
Elkfest is a weekend of activities built around the world-famous Jackson Hole Boy Scout Elk Antler Auction. It is an exciting time for celebrating nature, outdoor skills, hunting, and ecological education and awareness.
The first Boy Scout Elk Antler Auction was in 1968. Since then the Jackson Hole Chamber of Commerce and partners have been building out the festivities every year. Don't miss the Mountain Man Rendezvous, Teton Powwow, Historic Ranch Tours, High Noon Chili Cookoff, and of course, the Elkfest Sales & Antler Auction.
Elkfest Weekend Signature Events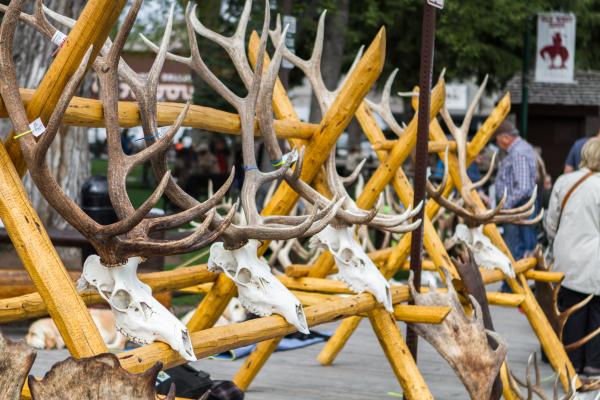 Elkfest Sales & Antler Auction
Saturday, May 20, 2023
8am - 2pm, Jackson Hole Town Square
Come see the world's best collection of elk antlers (collected by our own Boy Scouts) and bid in the famous Elkfest Elk Antler Auction.
There is a robust market complete with private antlers, paddles, horns, bison skulls, bighorn sheep skulls, and more on the streets surrounding Town Square from 8 am - 2 pm.
There is a "Kid's Corner" that includes educational tables and games sponsored by Wyoming Game and Fish and The National Elk Refuge, as well as a free concert by Jackson Hole Community Band.
The world-famous Elk Antler Auction is open for voter registration at 8 am and the auction begins at 10 am. It's quite a sight to see, even if you are not bidding!
High Noon Chili Cookoff
Sunday, May 21, 2023
10 am - 2 pm, Jackson Hole Town Square
The Old West competition for the coveted chili trophy that professionals and amateurs brag about all year!
Purchase a $20 all-you-can-sample spoon to try all the chili you want, grab a beer to wash it down (21+), and vote for your fave!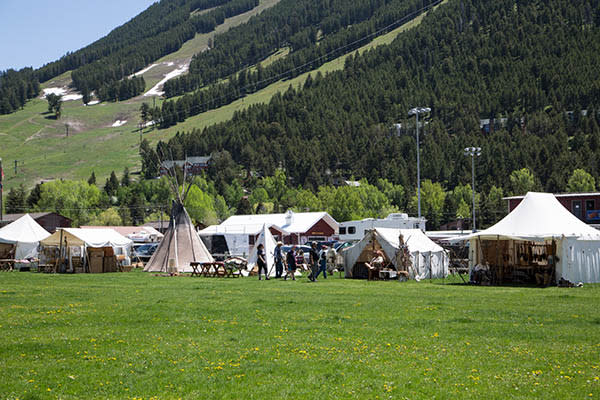 Mountain Man Rendezvous
May 19-27, 2023
All festival long, Fair Grounds
A pre-1840 era Fur Trade re-enactment, where Mountain Men, from all over the west, will gather in Jackson to sell and trade their goods in the finest tradition of Davy Jackson. Stroll down Trader's Row where heirloom-quality handmade goods are the order of the day. Take part in mountain man competitions like tomahawk tosses, bow-and-arrow shooting, or knife-throwing.