Some Leadership Thoughts in Turbulent Times by Sandy Hessler
BE THE LEADER YOU MOST WANT TO SEE IN THE WORLD ALL BEGINS WITH BUILDING TRUST WITHIN OURSELVES, OUR TEAM, OUR COMMUNITY AND EACH OTHER.
1. Believe in the Future. Yes, these times may try us in ways we've never known. But we are resilient and far stronger than we ever knew. Take a few minutes every day to write your vision, to see that future that you are a part of creating. Breath in the courage and power of Abraham Lincoln or FDR who once said, "A smooth sea never made a skilled sailor." Believe in courageous optimism that we will navigate forward. Find ways every day to spread that resilient energy and help those most vulnerable.
2. Identify and live by the Values you most want to see and have embodied in the world. As Aristotle first said, "Do unto others as you would have done to you." These are times that try our souls. Allow your soul to guide you. What is most important? What are the values you want to live by? What is success? Those answers just became far more real.
3. Develop your Crisis Plan for the next six months. Outline top priorities. Understand key cash needs. Monitor the assumptions and reality every day and adjust. Be honest. Be clear. Be courageous. Maintain clear upfront communications with your bank, customers and business connections. Set up protocols on spending, payments and needed supplies / materials. Review and optimize budgets and quarterly pro formas every week.
4. Ask for help from a place of strength, honesty and vulnerability. Don't fall into victim mode. You give away all your power and we are all in this together. What do you need? Why? How will it work? Who are possible allies, advisors and supporters who you can talk to? What are ways to support and collaborate together? Ask for the help you need – even if it's just a shoulder for a minute (yes, from a distance).
5. Create ways every day to release your anxiety, fear and stress. When our energy goes into "Fight of Flight" we need to learn to bring it back to our core to gain clarity, focus and creativity. Exercise is paramount – walk, run, meditate, set your phone to breathe deeply multiple times a day; well, actually set your phone to remind you to breathe deeply multiple times a day. Stay away from junk food and alcohol. Keep your wits about you. Go scream in the woods or in your pillow, or both. Write everything that spins in your head. Then burn the paper. Get it out. Get it out. And then go back to work with clarity and honesty, and…..a sense of humor. And repeat.
6. Be of Service to your Customers. Keep them informed. Be honest. Set up ways to deliver to them, and ways for them to set up appointments (there are many easy calendar software tools). Communicate openly from a place of compassion and helpfulness. We are all in this together.
7. Think creatively and collaboratively. Ask yourself, your family, your team for ideas on how to help your customers, the community, the nation. This is a war we weren't expecting but know we can win.
8. Set up your daily structure and discipline. Limit time on social media and scrolling through news on your phone. Create your daily rhythm to the greatest extent possible – moments with those people who are most important, eat well, exercise, outline time for financials, creative new ideas, personnel, customer outreach, etc… Be in charge of your time. If / when the overwhelm comes, breathe or go run around the block. Shake it out. Scream it out in the bathroom. Then come back to your plan.
9. Create honest, clear agreements with others. This is a time for clarity, directness and understanding. Ask for what you need. Share honestly. Find solutions together. Don't live in the place of unclear or unstated expectations.
10. Know you are made of so much more strength than you ever knew possible. Together we can find the solutions we need to go forward and rebuild a wiser, better world.
---
Small Steps, Seismic Change to whole being leadership.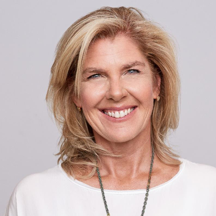 To support people in this time of isolation, Six Minutes Daily will begin a daily guided practice via zoom each morning at 7:00am MST beginning Monday, March 23rd. Just log into zoom and join with this number 439-069-5488. Please have a journal and pen with you. The mobile phone app is a great resource too, but a sense of community and connection even better. We will post the recordings each day on our website.