Yellowstone National Park
Established in 1872 Yellowstone National Park is the first and oldest national park in the world.
Yellowstone is the core of the Greater Yellowstone Ecosystem, one of the largest intact temperate-zone ecosystems remaining on the planet. 
It's often referred to as the Serengeti of North America because it is home to gray wolves, elk, deer, bison, pronghorn antelope, moose, and black and grizzly bears.
In addition to the geothermal features and wildlife, Yellowstone is teeming with adventure and fun for everyone!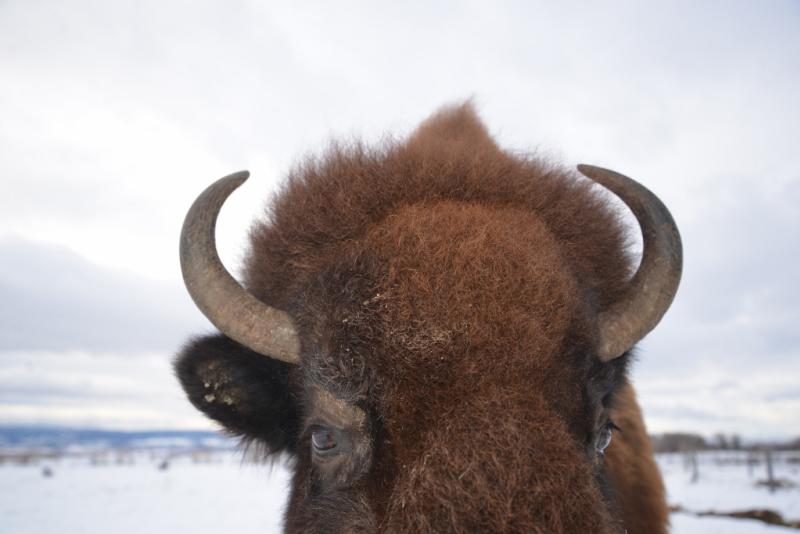 Take a step back in history and explore the park by horseback with rides beginning at the Canyon, Mammoth, and Roosevelt Corrals or take a stagecoach ride at Roosevelt Lodge. And finish the day up with an Old West dinner cookout. 
Are you traveling with kids? The Old Faithful Visitor Education Center has a kids' room with a working model geyser. While there, the National Park Service Junior Ranger program features science, art, and history projects. Students who complete the program can receive an official Junior Ranger badge!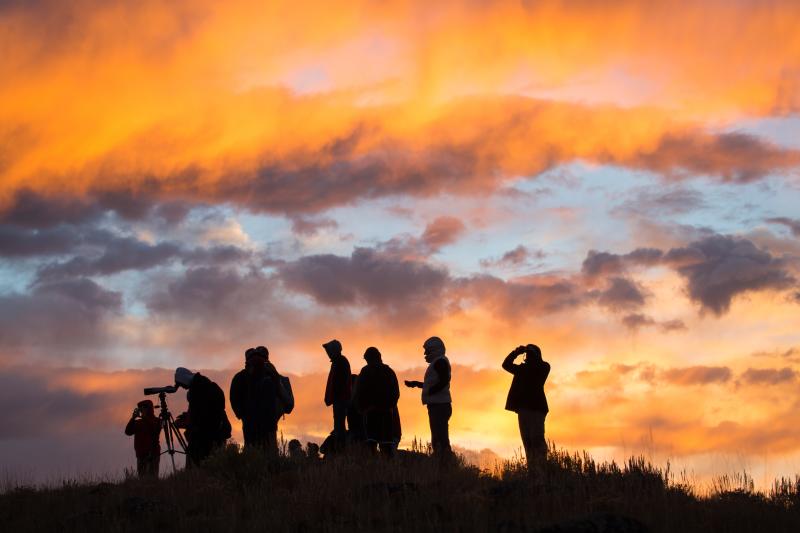 Photo Courtesy of the National Park Service
Weather in Yellowstone by Season
Summer (July and August) Warm days and cool nights prevail, with afternoon thundershowers common.  The snow level gradually retreats, with divides between the mountain canyons free of snow by August.  As the valley wildflowers fade, canyon and alpine wildflowers peak. With the temps swinging and storms passing packing can seem a bit tricky. We've put together a thorough list so you can Pack Like an Expert for Your Summer Visit. Coming out for Labor Day weekend? We've made Your Guide to Labor Day Weekend in Jackson Hole. 
Fall (September - November) Sunny days and cold nights alternate with rain and snowstorms.  Aspen and cottonwoods change color in late September and early October.  As snow becomes persistent by late fall, elk move to wintering areas at lower elevations. A locals' favorite is the Jackson Hole Fall Arts Festival, which is widely recognized as one of the premier cultural events in the Rocky Mountain West. 
Spring (late April - June) Mild days and cold nights interspersed with rain and occasional snow.  Valley lakes usually thaw by late May depending on snow-pack with snow levels remaining just above the valley elevations until mid-June.  Valley wildflowers begin blooming as the snow melts peaking in June and July. Spring is easily the most under-rated season in Jackson Hole. There is so much to do! Check out our itineraries for The Adventurer, The Foodie and The Family.
Winter (late November - April) Snow blankets the mountains and the valley, with accumulations of ten feet common in the mountains and two to five feet in the valley.  Between storms, sunny days and frigid nights provide perfect conditions for winter photography, wildlife viewing, snowshoeing, as well as downhill and cross-country skiing. Our friends at Happy Active Family share insider tips as to Six Ways to Spend the Weekend Outside this Winter that are not downhill skiing.
For information regarding lodging inside Yellowstone National Park click here, and specifically regarding camping in Yellowstone click here. 
If you're interested in visiting Yellowstone National Park and Jackson Hole in the spring click here and for a number of recommended itineraries, visit here .
---
Ready to join the Chamber? Need more information? Explore our Explorer Magazine Travel Planner, which you can also explore electronically HERE. If you're already here, feel free to stop by one of our Visitor Centers where an experienced agent will be able to guide you in the right direction.