Arts & Culture
With the Tetons as a backdrop, Jackson, Wyoming inspires and attracts artists of all kinds.
Ranked in the top 5 art markets in the country, the Jackson Hole valley is home to a world-class symphony, community theaters, renowned museums, performing arts companies, and a variety of arts and film festivals. 
The unique landscape, wildlife, and open space surrounding the greater Jackson area creates a magnetic sense of inspiration, attracting a wealth of artists and art collectors alike. Photographers are drawn to the jagged and unique landscapes around Jackson while the mountains provide amazing backdrops for live music festivals. 
Unconventional Art Galleries
Jackson is home to numerous Art Galleries and Museums. Find them scattered in and around town and even in unsuspecting places like on the walls of the restaurant you ate at last night or behind the counter at this morning's coffee shop.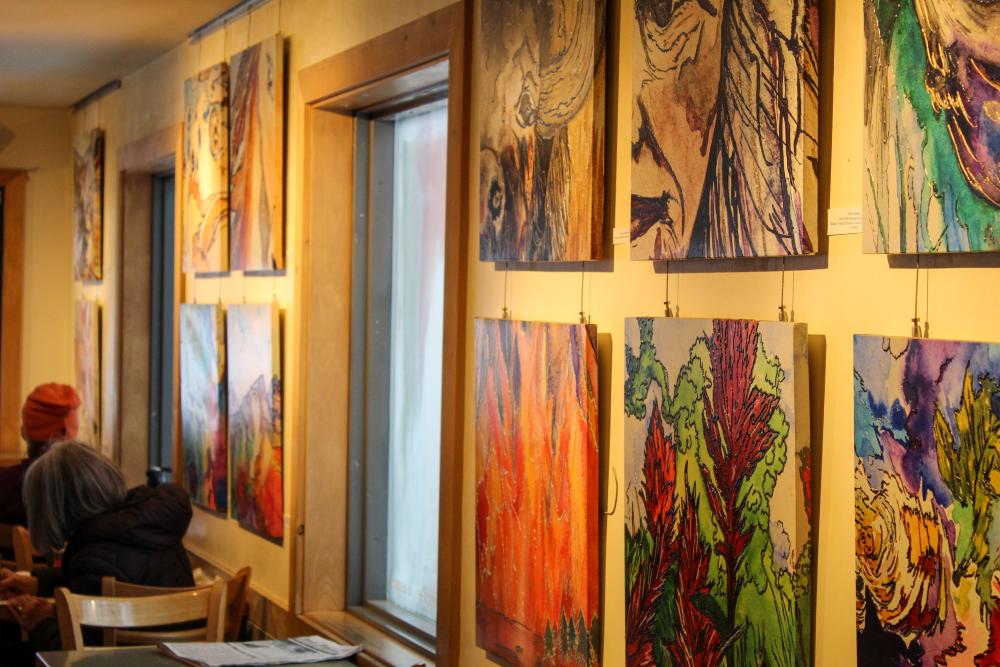 Some notable cultural events and festivals that truly encompass the vibrant culture of Jackson include Fall Arts Festival and Old West Days.
Fall Arts Festival, is widely recognized as one of the premier cultural events in the Rocky Mountain West. Join us September 9-20, 2020 for the 36th annual celebration. Art enthusiasts from across the world attend the event to experience and appreciate Jackson Hole while viewing some on the finest art available. The festival includes more than 50 supporting events where music, history, cuisine, and art collide.
Old West Days is an original Chamber event that celebrates the spirit and culture of the west and Jackson Hole. 2020 will be the 39th annual Old West Days and is the launch of the beginning of a new season in Jackson. The festival signals the start of rodeo season, stagecoach rides, the Town Square shootout and more.
Whether your looking to browse or buy, Jackson has over twenty galleries in town where any and all art mediums are treasured. The National Museum for Wildlife Art holds more than 5,000 works of art all focused on representing the wildness of animals around the world. Th museum includes work by artists such as Georgia O'Keeffe, Andy Warhol, and Robert Kuhn, holding over five thousand years of history.