Shooting
Guns are part of Jackson Hole's history and still have a strong presence in our western culture.
There's no better way to embrace The Old West than to have your finger on the trigger and take a shot with seasoned professionals in a safe environment. Whether your interest is pistols, rifles, shotguns, bow & arrows or all of the above Jackson Hole has it all. 
Shooting Experiences
A local company - Jackson Hole Shooting Experience - provides fun, friendly professional guides who lead guests through introductory, intermediate or advanced shooting experiences. They provide everything you need, from guns, ammo, and targets to private instruction. Most popular is their Multi-Gun Rifle & Pistol Experience in which your group is led through a three-hour introductory experience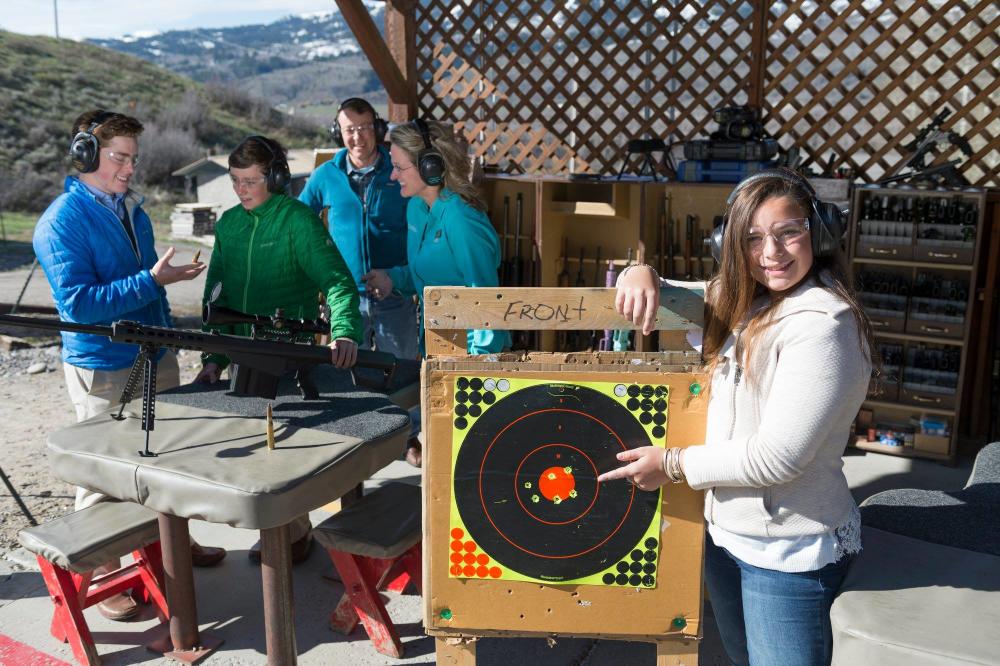 Western Shootout Show
Wyoming is also home to the world-famous Jackson Hole Shootout held on Town Square each summer. It is the longest, continuously running comedy gunfight in the United States and it is estimated that more than 4 million people have witnessed the Shootout through the years. Oh yeah, and it is free! Parents be warned, there is a lot of shooting with loud blanks and heaping helpings of fortuitous violence.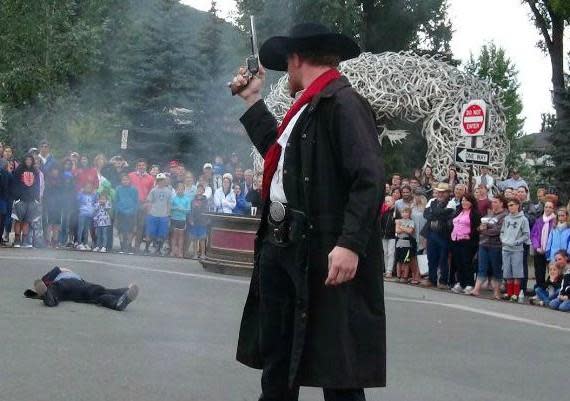 Hunting
Many westerners hunt for food. Some are motivated by tradition while others hunt because they prefer a more ethical and humane method of obtaining their meat than the popular farm-to-feedlot commercial method.  From hiking through groves of shimmering Aspen trees to sitting around a campfire with family and friends, hunting is a treasured way of life in Wyoming. To explore hunting outfitters who will take you to the best spots click HERE. For stories about a longtime Jackson Hole local's hunting trips read Outdoor Adventure is in the Air.