Cache House, a brand-new hostel right off the Town Square, has made its debut in the Jackson Lodging scene.
An Anvil Hotel creation, the Cache House is brought to life with the idea of connection and intimacy in mind.
Located under the Anvil Hotel, the hostel is situated between the Anvil Hotel's main entrance and the Jackson Hole Historical Society and Museum entrance on the North side of Cache Street.
Within minutes from Grand Teton National Park and the National Elk Refuge, Cache House creates a home away from home for the "modern-day explorer." The hostel boasts exquisite design with stellar functionality. Conceived by the same designer as the Anvil Hotel - Brooklyn based Studio Tack - the hostel has a minimalistic yet detail-oriented atmosphere.
They say, "We believe that the only thing better than exploring the mountains, rivers, and trails is sharing those experiences with friends old and new. There's a place for that, within minutes of America's most storied National Parks, free from pretense and full of heart. Welcome to Cache House." And welcome they do. When entering the lobby, you're faced with a harmoniously designed common space with games and music.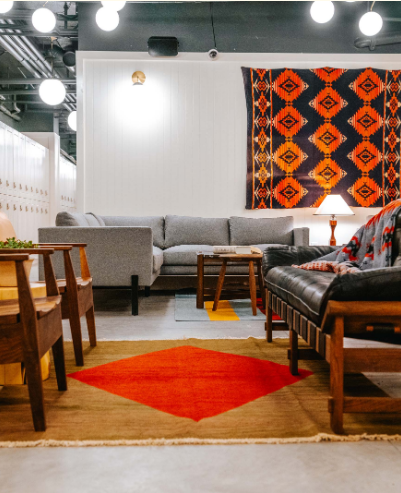 A great place to nestle in whether your looking to socialize-or get some work done. With bookings as little as $50 a night, Cache house provides thoughtful accommodations, including private half baths and bunkbeds.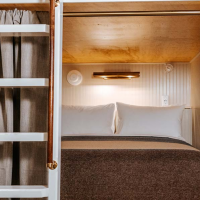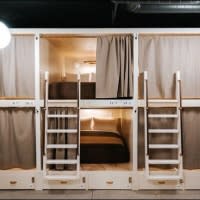 Bunks available include twin, full, and queen beds, including hardware for charging, personal light fixtures, and heavy noise canceling curtains for the weary traveler. ADA accommodations are also available.
Just next door is their sister restaurant Glorietta Trattoria whose focus is on handmade pasta and wood-fired cooking.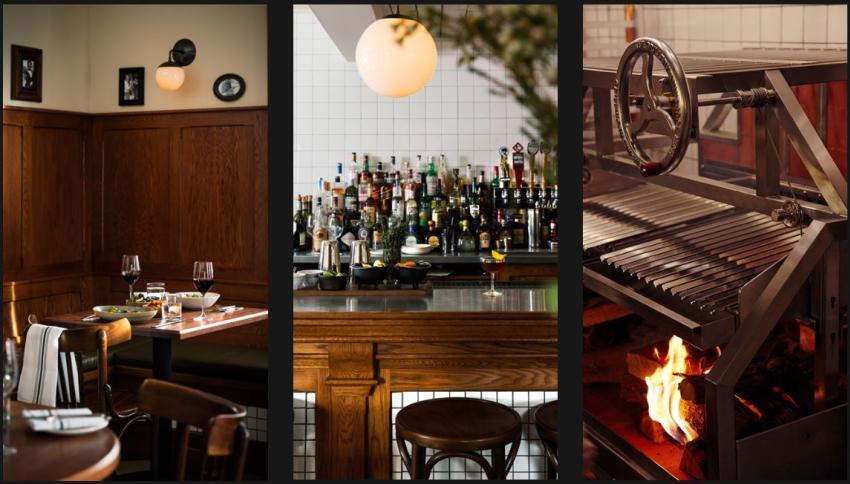 Cache House left nothing out of mind when putting together this elegant space; it's like no other hostel you've seen before.
Visit The Cache House or call 307-249-5000. For any media inquiries please email: cachehouse@m18pr.com. For all other inquiries please email: info@thecachehouse.com.
---
Jackson Hole offers an array of lodging options ranging from hotels and motels like these to dude ranches and bed and breakfasts. There is so much to do on your vacation! Make sure to take a wildlife tour for a chance to see bison, elk, moose, and even bears. Our restaurants are out-of-this-world and the shopping is world-class.