March BOB Recap: St. John's updates and what's to come for Jackson's future health.
With a recent transition to "St. John's Health", ever-growing conversations with regional, national, and international health concerns, and updates from nearby case studies of rural community hospitals and medical centers, St. John's had no shortage of information to share with the community at March's recent Business Over Breakfast at E.leaven Food Company. CEO, Dr. Paul Beaupre, took the opportunity to address a major topic facing Jackson's future: "Challenges in Rural Helath Care: What's at Stake for Wyoming?"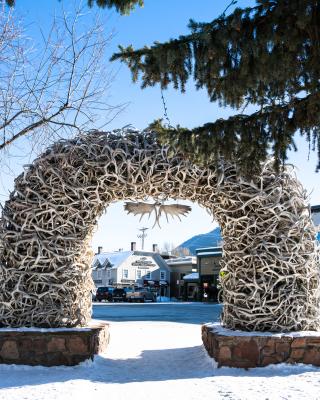 Photo: Visit Jackson Hole
OUR CURRENT SITUATION:
Dr. Beaupre set the stage with statistics reflecting closures of rural health care systems across the country and the effect this continuing trend could have on millions of Americans. Of 2,300 rural hospitals, 150 have closed, 450 are on the verge of closing, and 300 have merged with larger systems since 2010. Over 74 million Americans seek care in rural communities that could be affected by these closures.
CHALLENGES FACING RURAL COMMUNITIES:
The health challenges facing these rural communities include long-existing issues as well as new, emerging problems. A few that Dr. Beaupre pointed to as especially problematic in Jackson include workforce shortage, economic and demographic shifts, behavoiral health, medical surge capacity, and Medicaid expansion.
EFFECTS OF HOSPITAL CLOSURE ON THE RURAL COMMUNITY:
Apart from major effects on the health and well-being of a community, hospital closures penetrate more than just health care. As often one of the largest employers, communities are taking an economic hit. And with lack of OB, basic emergency services, and primaary care, recruiting young professionals and families to the affected area becomes more difficult.

Photo: Visit Jackson Hole
FINANCIAL REALITIES:
Despite popular belief, Dr. Beaupre transparently relayed that not all hospital functions are actually profitable. While cardiology, surgery, imaging, and laboratory are profitable departments, those like the emrgency room and oncology simply breakeven, and primary care, urgent care, clinics, mental health, and wellness are all offered as community services at a loss. He also addressed the effects of Medicaid and Medicare: 60-80% of costs for Medicare and 40% of costs for Medicaid.
CONCLUSIONS:
In conclusion, Dr. Beaupre focused on the importance of community support for St. John's, but he also stressed that support should come only with the stipulation that St. John's meets promises of quality services and community value. And they do. Stressing that St. John's Health has recieved top awards for both rural hospital in America AND in broader categories among all medical centers in the nation, Dr. Beaupre asked for community support in several forms. Knowing the issues, getting involved, and simply seeking your needed care at St. John's are ways that the Jackson community can stand behind it's exceling Medical Center.
ACCESS THE FULL PRESENTATION HERE:
St. John's Dr. Beaupre's entire Power Point presentation is available here: challenges_in_rural_healthcare_updated_business_over_breakfast.pdf. And to contact the Medical Center directly with questions, concerns, or support, please contact Karen Connelly at kconnelly@tetonhospital.org or Shannon Stec at snstec@stjohns.health. 
Finally, while Corona Virus was not the topic of this event, St. John's is more than happy to address health concerns regarding the virus, and they have been proactive in providing information and resources. St. John's has recently activated a Hotline for members of the public to access information on COVID-19, also known as the Coronavirus. The automated system is operational 24-hours a day and will provide callers with local updates, steps to prevent the spread of the disease, and what to do if individuals have been exposed or are experiencing symptoms. That number is: 1-307-732-8628.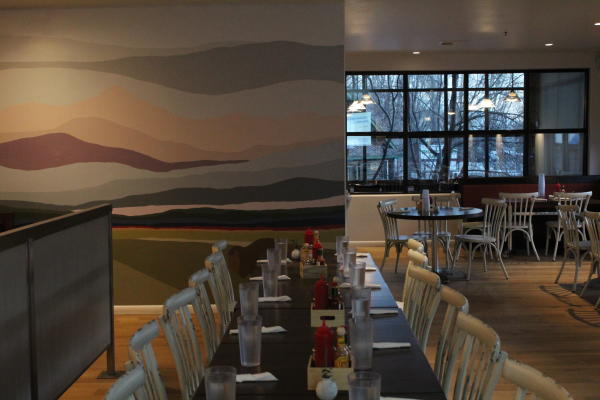 ---
The Chamber of Commerce will host its next Business Over Breakfast on April 9 from 7:30 - 9 AM at The Wort Hotel. Focusing on updates and wrap-ups from the recent legislative session, this BOB will provide pertinant updates on the Statewide Lodging Tax, House Bill 22 on mitigation, and more. Please RSVP prior to attending here.
Business Over Breakfast (BOBs) are one of the most valuable event series that the Chamber offers its members and the Jackson community. Join local leaders, business owners, and Chamber staff and members for 30 minutes of valuable networking followed by raw and honest disucssions revolving around relevant topics affecting Teton County. BOBs give you the opportunity to become more educated on pertinant community topics and have a say in forming the future of Jackson.They're the quickest, simplest way to get involved: 1.5 hours of your morning each month.
BOBs are held on the first Thursday of each month, unless otherwise noted, at various conference rooms in Jackson from 7:30 - 9:00 AM. These are ticketed events, open to everyone.