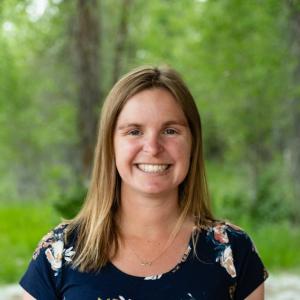 The Jackson Hole Chamber of Commerce is pleased to announce the Board Member of the Quarter, Alex Lemieux. 
"Alex's commitment to the community and the Chamber of Commerce are without question, one of the highest levels of engagement I have ever seen from any individual I have worked with in this industry" is Chamber CEO / Rick Howe's comment when the announcement was made. "Alex is always there to support the staff and board in every way to ensure we fulfill our mission to the organization; we could not be more pleased to be able to recognize her for those efforts."
Alex serves on the Chamber of Commerce on the Executive Committee. Alex first visited Jackson Hole during the summer of 2002. From the first glimpse of the Tetons, she knew that she would be back. Seven years after her first visit, Alex took a risk and moved from the East Coast to Jackson without a job or place to live. Before moving to Jackson, she graduated with a bachelor's degree in Sociology from Colby College in Waterville, Maine. Following her passion for travel and hospitality, in 2010 she took a position at the Painted Buffalo Inn as the Sales and Marketing Director, which eventually led to her current role as the Vice President of Revenue & Marketing for Silver Dollar Inc. which includes the historic Wort Hotel, Silver Dollar Bar & Grill, Million Dollar Cowboy Bar & Million Dollar Cowboy Steakhouse. In her free time, Alex enjoys skiing, hiking, biking, and mountaineering with her husband, Jared, her children, and their dog, Summit.