Know what you're voting on! If you missed the SPET Business Over Breakfast, or just want a refresher, we've included all the details from the event here!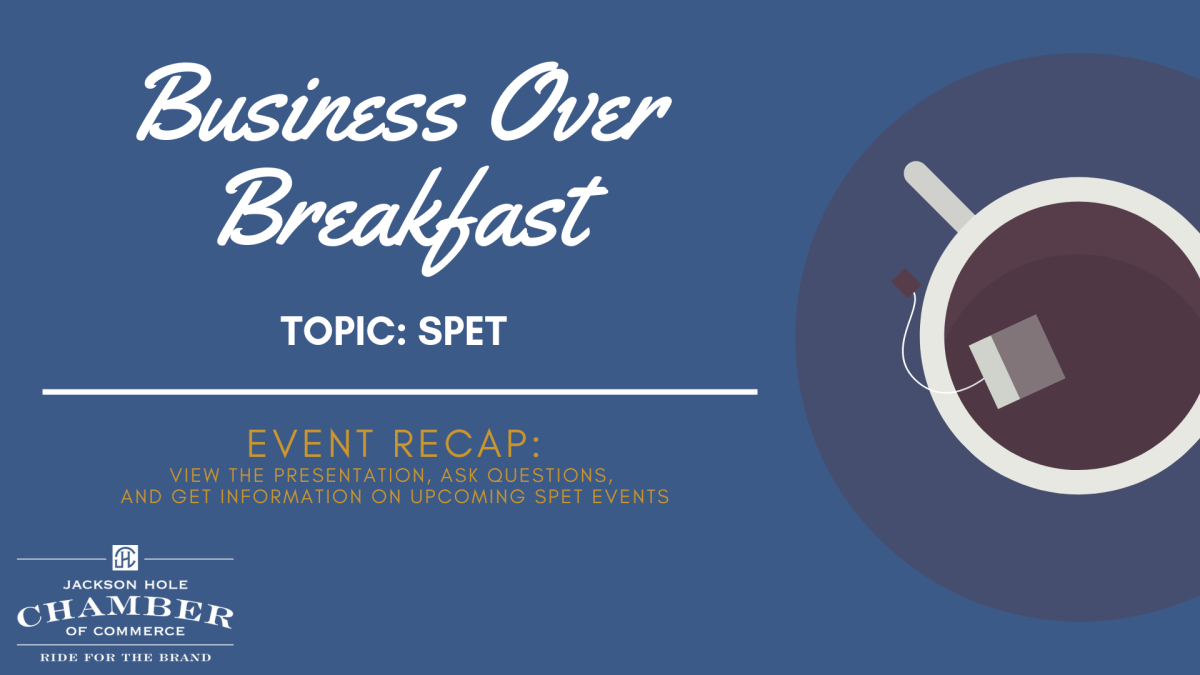 10 topics in 60 minutes!
On November 5, Jackson goes to the polls to vote on 10 proposed SPET (Special Purpose Excise Tax) initiatives. To stay informed on the issue, The Jackson Hole Chamber of Commerce hosted an all-SPET Business Over Breakfast on Thursday, October 3, 2019. Representatives from each initiative proposed their project and how each will affect the present or future of Jackson Hole.
If you missed the BOB, but still want to stay on top of the debate, we encourage you to view the presentation here: Spet powerpoint
Or, join the discussion through another upcoming presentation:
SPET Election Forum at The Teton County Library: October 9, 6 - 8 PM
SPET: Simplified at Picnic: October 15, 5 - 7 PM
Trick-or-Vote at The Jackson Hole Conservation Alliance: October 26, 2 - 6 PM
YPT Hot Seat Happy Hour: Spooky SPET Edition at The Wort: October 30, 5:30 - 7:30 PM
Always feel free to speak up, get involved, and contact your officials here.