In a place that's as beautiful as Jackson Hole, there's no shortage of romantic spots that are perfect for a wedding proposal. With so many beautiful views, we realize that you lovebirds may be overwhelmed with options.
Here are some of our favorite spots, some of which are where our friends have actually "put a ring on it."
Sleeping Indian, formally called Sheep Mountain, is a well-known mountain that's visible from much of the valley. If you look closely, especially in winter, it looks like a Native American chief asleep in a headdress! Not for the faint of heart, to reach "the belly" requires a five-mile hike (one way) with over 4,200 feet of elevation gain. In the summer the wildflowers fill the meadows with all the colors of the rainbow. It's an ambitious trip for avid hikers. If you need gear, such as hiking poles, consult with the experts at local outfitting stores such as Teton Mountaineering or Skinny Skis.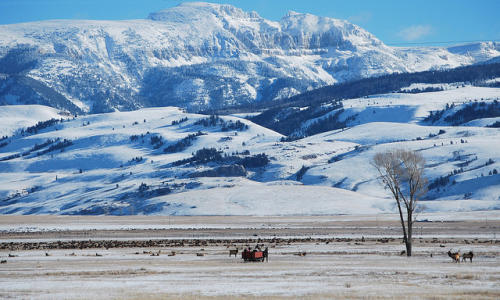 For those of you who want a more relaxing venue, escape to Granite Hot Springs about 30 miles south of Jackson. In the summer, spring, and fall you drive along the beautiful Granite Creek. Early settlers dug a pool to collect the hot water and then in 1935 it was enhanced into an actual pool accompanied with a campground, changing room, and deck. In the winter, the road is closed and you can travel via dogsled with Jackson Hole Iditarod Sled Dog Tours!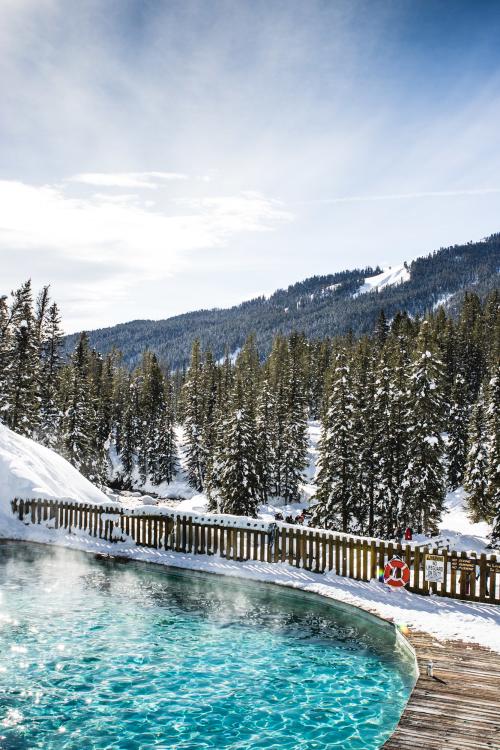 Perfect for bibliophiles, the cozy library at the Laurance S. Rockefeller Preserve is perfect. The fireplace and comfy leather couches are surrounded by hundreds of nature books. You can propose there, or on an easy hike through the preserve, along streams and a little farther to Phelps Lake. You can even buy one of the books as a memento at our local rare bookstore Jackson Hole Book Trader.
You may have heard of the perfectly named "Wedding Tree." It provides a wonderful high vantage point of the Tetons, is just a five-minute hike from your car, and Fido the dog can join you too! Get energized with a Kate's Real Food Tram Bar, named after Jackson Hole Mountain Resort's famous tram. Find them at local retailers such as Jackson Hole Grocer or Lucky's Market.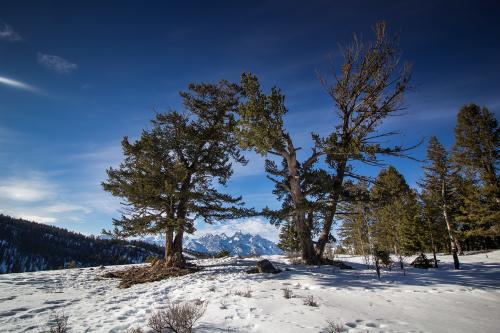 For the upmost convenience, step just out of your hotel room to have the subtle sound of Flat Creek in the background. Inn on the Creek and the Rustic Inn Creekside Resort are the perfect spots within walking distance of the famous Town Square.
We DON'T recommend proposing here, though it has been done! Jackson Hole's Town Shoot Out has been a Wyoming tradition since 1957—it is the longest, continuously running gunfight in the United States. Enjoy ice cream at Haagen-Dazs or Moo's Gourmet Ice Cream and other refreshments available at businesses around the Square.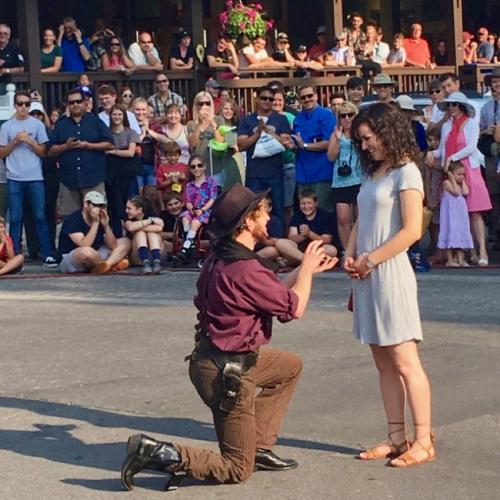 Bonus Suggestion: During the holiday season and throughout the winter months, Town Square is lit with festive lights. The stately trees and famous elk antler arches as bright and glittery as a fairy tale. The Million Dollar Cowboy Bar is just across from Town Square and the Wort Hotel and Silver Dollar Bar is located just around the corner. Both offer live music so you can dance the night away!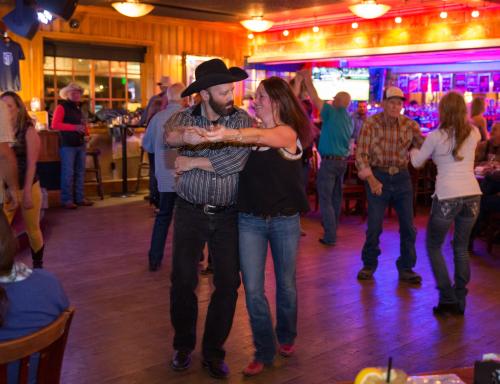 For other unique proposals do so with vast views of the valley in a hot air balloon with Teton Balloon Flights or Wyoming Balloon Company. For days when the temperature is below zero cuddle underneath a blanket on a horse-pulled carriage while touring the National Elk Refuge with Bar T 5. Whether you're planning a traditional proposal or an adventure proposal, keep track of that ring! Read the story of a Grand Teton engagement from National Geographic!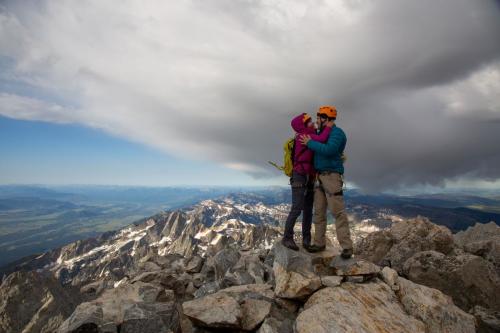 This is not even near a full list! Looking for a more personalized recommendation? Call the Jackson Hole Chamber of Commerce Visitor Services Department at 307.733.3316 to reach local representatives who can help you craft your perfect engagement! 
Grand Teton Proposal Photo by National Geographic. All others courtesy of Visit Jackson Hole.
---
Make sure you stay in the perfect place to set the mood! Find great lodging options at www.jacksonholechamber.com/lodging.