Just because our need to get outside is in overdrive, we need not forget about the reality of our situation: COVID.
Camping: a peaceful grounding escape for all who partake. We, like most everyone in and around Jackson Hole, love to camp. We do it to escape. We do it to come together. We do it to get a little closer to the things that are so often out of reach. This blog contains some essential resources and tips to maximize your ability to enjoy the restoring trip you've been dreaming of, safely.
*HERE are comprehensive maps and lists of developed and undeveloped campgrounds in the Bridger-Teton National Forest, Jackson/Moran area along with other helpful camping information. Developed campsites include tables, campfire grills, restrooms, food storage boxes, garbage service water, and more while undeveloped regions do not and require additional preparations.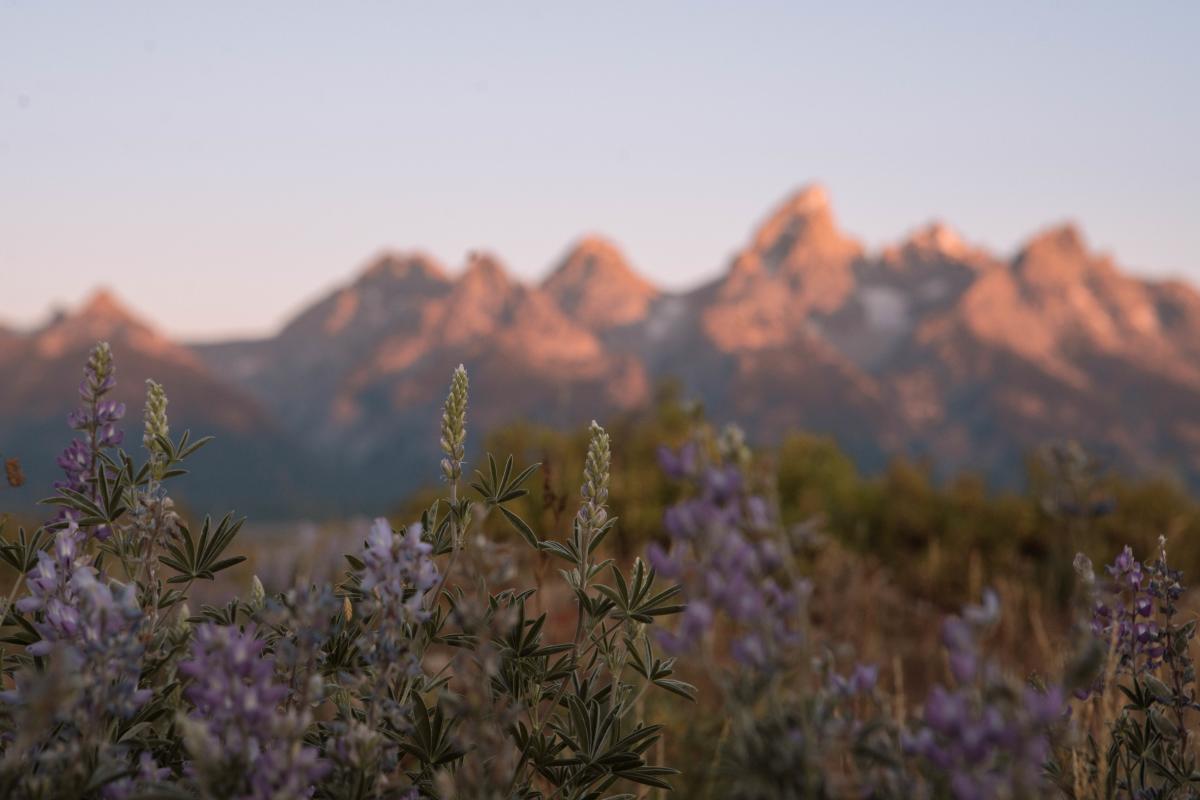 KEEP IT INTIMATE
Keep your friends close but your household closer. Camping with your household or family is the best way to go. If you sleep in the same house, you can sleep in the same tent. The larger your group, the higher the risk. If you choose to camp with people you do not live with or see often, don't share a tent. Distance your sleeping areas, keep camping gear and supplies separately.
SOCIAL DISTANCING STILL APPLIES 
Set your campsites up at least six feet apart. Keep your tent and eating areas as far away from other households or campsites as possible. If you share a campsite with a different household, try to keep placements around a campfire properly distanced and follow all campground rules or instructions. Lastly, bring a mask, and wear it when six feet can't be ensured.
BRING YOUR OWN FOOD 
Save food for yourself and only share with your household. Avoid potluck style meals and keep utensils and cookware separate.Don't forget we are in bear country! Keep all food items in secure locations when not in use.
RESTROOM ETIQUETTE
Bring the hand soap and sanitizer. If you're camping in an RV, stick to using your private restroom and stray from public facilities. For those who don't have access to individual or public facilities, dig a hole at least 100 feet from any water source to bury human waste. Never leave toilet paper on the ground or bury it. Treat all waste products and collect them correctly, storing with other garbage.
See this helpful, printable resource from the Bridger-Teton National Forest service "Key Practices for a Successful Camping Experience" for information on campfires, food, garbage, and waste storage. 
*Please note that The Bridger-Teton National Forest is projected to experience a significant increase in camping this summer, both at developed campgrounds and dispersed (undeveloped) campsites. Because of the spike in use, visitors are struggling to find Forest locations to camp.
The following designated dispersed camping areas tend to fill by mid-morning:
Spread Creek/Toppings
Shadow Mountain
Curtis Canyon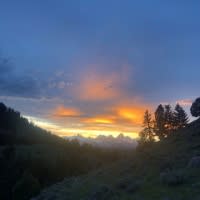 Dispersed campers should also consider the following options: 
East of Moran:
Hatchet Road
Flagstaff Road
Gros Ventre area:
Ditch Creek
Slate Creek & beyond
South of Wilson on the Fall Creek Road
North Fork Fall Creek
Coburn Meadows
Pritchard Pass
Hoback Canyon & beyond:
Cliff Creek
North and South Fisherman's Creek
Larger vehicles and RVs should consider the following options:
Togwotee snowmobile trailhead parking lot: This is located 15 miles east of Moran junction, or ½ mile west of Togwotee Mountain Lodge on the north side of HWY 26/287.
Turpin or Wolf Creek campgrounds (try earlier in the day)
Spread Creek gravel pit: Spread Creek road is an east turn onto a dirt road just south of Moran on HWY 26/89/191.
State Lot on Togwotee Pass
Flagstaff Road
Slate Creek
Cliff Creek
North and South Fisherman's Creek
High clearance/4WD/dirt road-friendly vehicles:
The Gros Ventre Road east of Atherton Campground has a lot of space (Road work is occurring on the western, paved section of the Gros Ventre Road between the Grand Teton National Park boundary and Atherton Campground. Campers may experience traffic delays. The dirt road east of Atherton is open for dispersed camping, and is free of construction inconveniences.
Hatchet Road (located behind Hatchet Campground, south of HWY 26/287)
Flagstaff Road (located south of HWY 26/287)
Granite Creek Road
North Fork Fall Creek/Pritchard Pass
---
Thank you for respecting our public lands and ensuring a safe experience for yourself and others.
For more on camping in Jackson, WY visit here.
Looking for summer activities? Look no further, click here.
Find information on hiking, including guided wildlife and photography tours.
Looking for ways to cool off? Visit Canoeing & Kayaking, or boating.
Photos Courtesy of Visit Jackson Hole