The Holiday Season is here!
 
Holidays in Jackson Hole evoke nostalgia and modern equally, with top-of-the-line and innovative gear available for all ranges of winter sports from backcountry skiing to winter fishing to Nordic adventure, there are many spots to stop for that one wild hair on your Christmas list that never sits still such as Teton Mountaineering, Skinny Skis, REI, JD High Country Outfitters, Hoback Sports and high-quality consignments can also be found at Headwall Recycle Sports. 
If you're visiting, and the temperatures are more than a little shocking, a number of boutique shops in Jackson have your back—and you can dress like a local with Jackson's hometown brands. Indestructible gloves from Give'r and mountain apparel from local outdoor design atelier, Stio will have you and your party warm enough to stay out all day and venture out all night. And it's always worth a stop for less technical but guaranteed-to-keep-you-warm outer apparel at the Sitka Fur Gallery of Alaska.
Sitka Furs are guaranteed to keep you warm during the holidays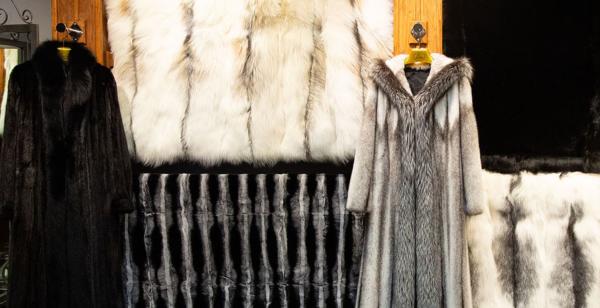 One caveat, when it comes to outdoor apparel, in Wyoming but in Jackson especially, we take one accessory very seriously—the cowboy hat. 
Hats by JW Bennet are a hot ticket item for the fashion conscious in your life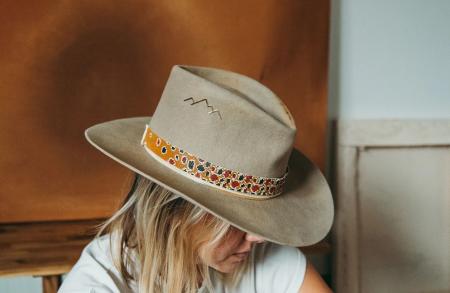 Find your fit, shape, color and customize it to you and yours exactly how it should be with the many western minded millineries that call Jackson Hole home like Beaver Creek Hat & Leather Company, Encounter Hat Co., JW Bennett and of course the Town Square's original mercantile for western wear always has a strong selection at Wyoming Outfitters. 

Still not sure you have found just the right thing for that special someone? Whether you're thinking about popping the question or are hoping to find a signature piece to take your partner's breath away, the jewelry shopping in Jackson is as unique as the rare gems that are sought. 
Pearls by Shari are known for their elegant designs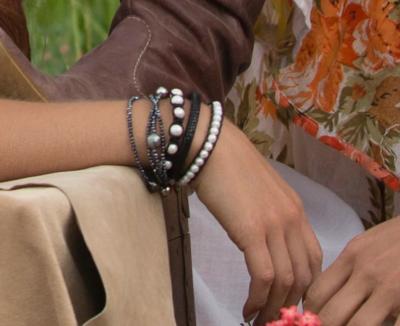 From world-recognized designers like Pearls By Shari who specializes in rare black sea pearls but also features items for all budgets to the many guest designer trunk shows at Tayloe Piggott Gallery and Belle Cose to Susan Fleming's Workshop, Dan Shelley Jewelers and Oden & Knapp Fine Jewelry's to the uniquely Western curated collection at Native JH to longtime local brands like Jackson Hole Jewelry and J.C. Jewelers—there are treasures troves of unique pieces that honor the American West. Peruse estate jewelry, luxury watches, and earrings shaped like antlers and you will also find a selection of diamond designs that can make shopping for the most challenging person on your list, a devoir of luxury instead of a strenuous chore.