Even if you're not a planner, looking at what you can coordinate for your big announcement is still a good idea. From champagne to the photographer, there are many resources to help visitors and residents alike plan for their big moment.
Step one is gathering your resources: the Explorer Magazine Travel Planner, which you can also explore electronically HERE. The Explorer is a great resource to help narrow down your options between the venue, photographers, videographers, the jewelers, and the florists.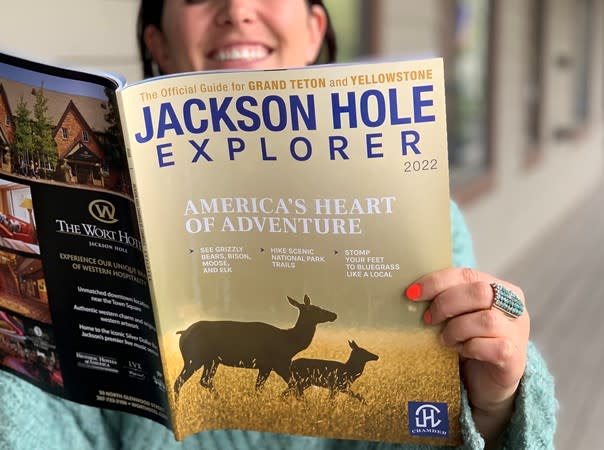 Preferred chamber members for media services at events grand and intimate include Grand Teton Imaging Photography, JCM Photography, Jenna Boshart Photography, Simple Details Photography, and Taylor Glenn Photography.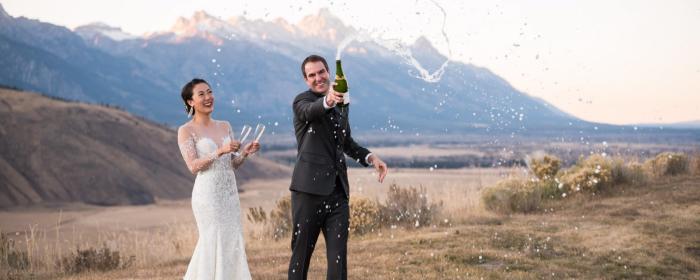 Tower3Productions offers packages for engagements and weddings. Check out their website to see if 2 hours or 20 hours is what you need to document the moment(s).
Your second step is picking up a copy of A Grand Wedding at the Jackson Hole Chamber Visitors' Center. The magazine is the ultimate resource for brides and grooms planning their Jackson Hole wedding, elopement, or engagement. Every issue is packed with inspiration, resources, tips, and beautiful photographs for all styles of weddings—atop a mountain summit, on a luxury ranch, or on the water; the options are as endless as the terrain.
JH Flower Boutique and Laughing Earth Greenhouse can ensure a stem, a bouquet, or a spread of succulents and potted plants; the design can be your own. One thing is for sure; there is no wrong choice.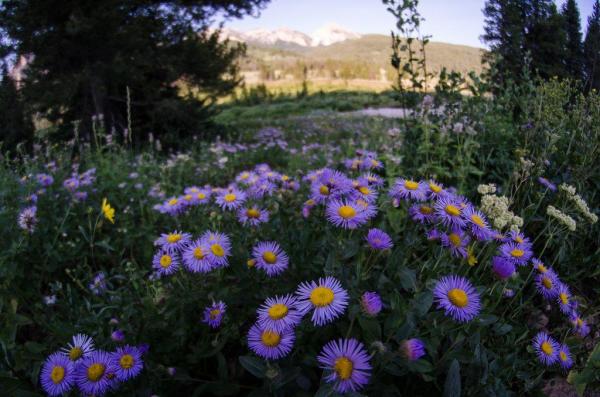 Moose Creek Ranch is a great romantic getaway that might be what the doctor ordered for an intimate spot just over Teton Pass in Victor, Idaho. The ideal Teton spot tucked into Moose Creek canyon, the ranch offers Rendezvous Cabins, RV sites, and nightly stays in the spacious Ranch House. Guests can enjoy complimentary snowshoes and cross-country ski gear. Or, if they are avid backcountry skiers, there is excellent terrain beyond the Moose Creek trailhead and a connecting traverse with Taylor Mountain.
Guests have dubbed one cabin the "honeymoon suite, "complete with one king bed and a soaking tub. The second cabin can sleep up to four with two queen beds and is ADA-compliant.
This winter Moose Creek is also running a winter special on lodging for reservations two nights or longer with 25% off the entire stay.
Also, nearly across the street is the Mike Harris trail system, dubbed by Teton Valley Trails and Pathways as the South Valley Trail System, which now includes the Idaho Teton Centennial Trail & Wyoming Teton Pass Centennial Trail, which runs parallel to Teton Pass. The South Valley trails have a range of trail types for skate skiers, Nordic skiers, snowshoes, and fat bikers. Visit TVTAP to check on the grooming schedule.
As crazy as it sounds, you can never start planning too early. A premiere destination wedding location, Jackson Hole's fiancés, grooms, and brides will need to consider what kind of production needs they want for their receptions and lodging accommodations for guests. So as soon you have put a ring on it, start making phone calls.