Who better than to intricately describe life in the Village and the Continuum than Anna Olson herself?
Anna moved to Jackson Hole in the mid-90s and led Jackson Hole Mountain Resort's marketing efforts for over two decades. She's spent hundreds (maybe thousands) of days on the ski slopes and has about as many stories. For the past almost three years Anna spends her work-life in Jackson proper as the President and CEO of the Jackson Hole Chamber of Commerce.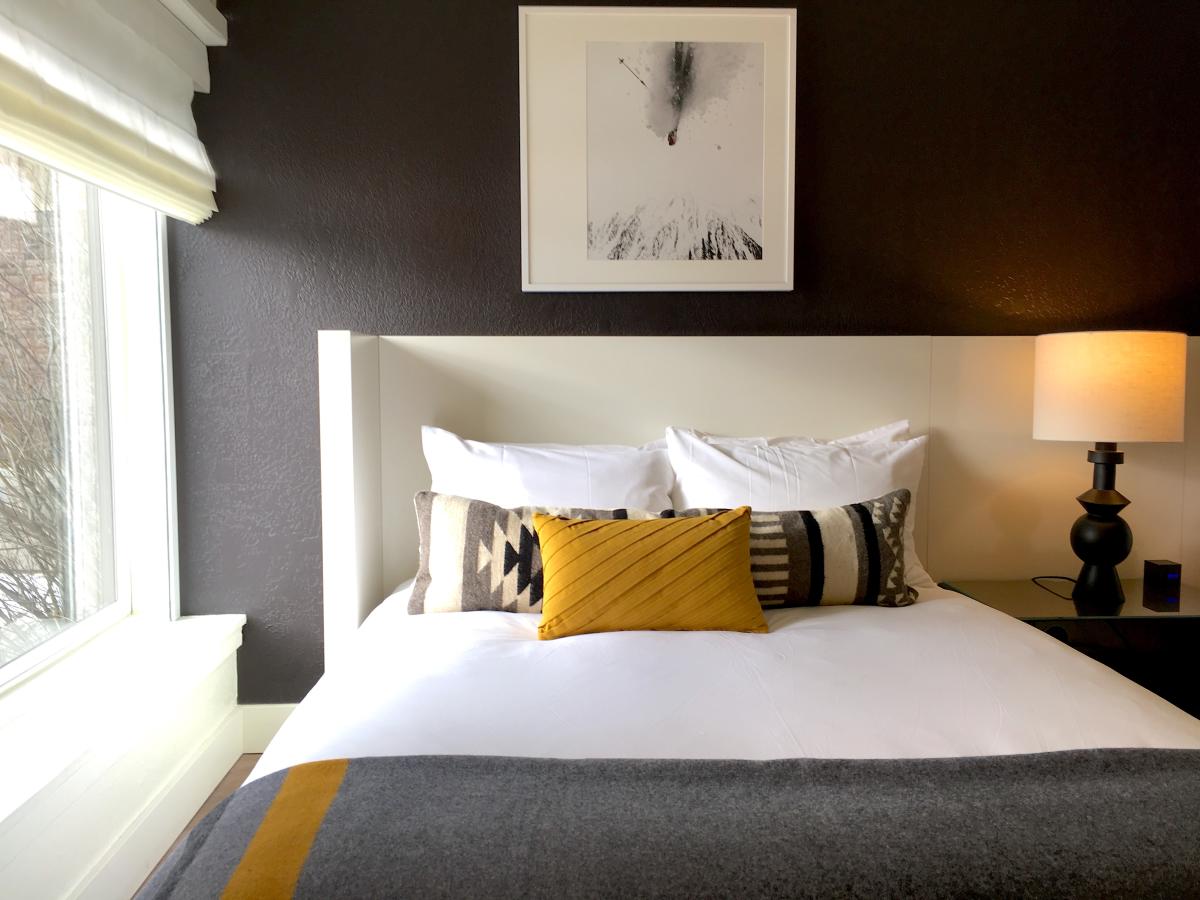 Continuum Hotel Amenities:
After spending the night recently, nothing compares to the new and best version of what was once "The Inn," and now, Continuum: a Teton Gravity Research (TGR) Hotel.
After working at Jackson Hole Mountain Resort, situated right next to the new Continuum, in the south end of Teton Village, for over two decades, I had a happy feeling of familiarity as we pulled up to check-in.
My first winter here in 95' "Sick Rick" Armstrong, a founding member of the infamous Jackson Hole Airforce, a group of passionate skiers who represent the free skiing movement, served me a table-side Caesar Salad in Jenny Leigh's Restaurant. We followed dinner by a late-night in Beaver Dick's Bar. Something only locals know is that Beaver Dick's Bar was named after the infamous fur trapper Richard "Beaver Dick" Leigh who has been called "possibly the West's last mountain man." That night we stayed in the then, "Best Western Inn" to celebrate my bridal shower.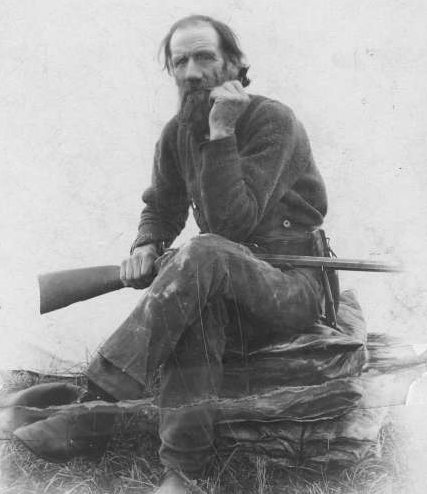 For that same 20 years, TGR, a radical sports media company, grew each winter in Jackson Hole and around the world. They've transformed from rebel skids to beloved media champions and now even to brand ambassadors. They experienced many headaches and joys for marketing, but they have always been creative, committed, and tenacious.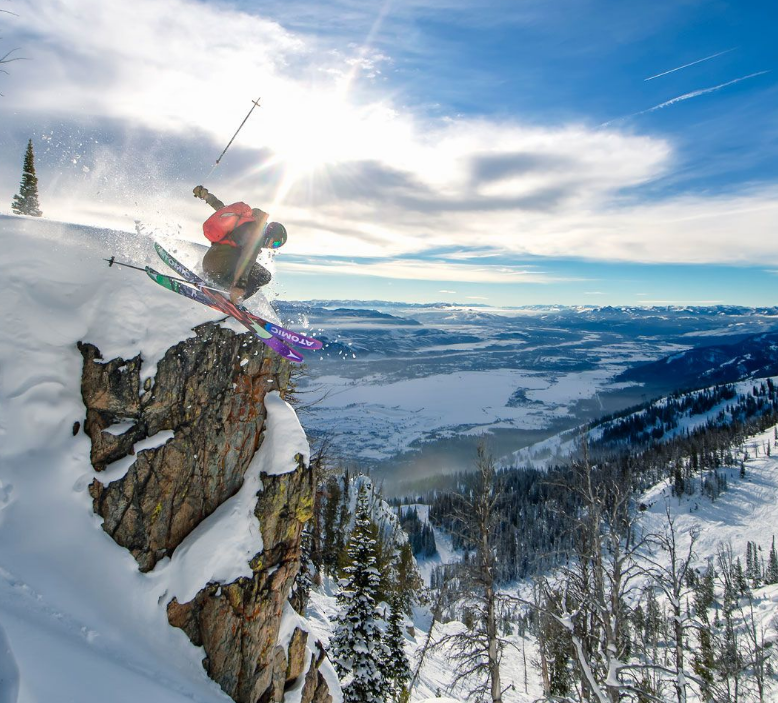 Combine TGR, the Yarrow Group (an innovative Hotel Management Group founded in Jackson with Four Seasons DNA) and a committed New Jersey owner with strong ties in Jackson and you get something new. I won't focus on the ingredients anymore, but what's important are the stunning results.
My first impressions:
The welcome staff are very friendly and casually, though very attractively dressed.

The public space and lobby are beautiful with natural light, unique fireplaces, and warm and cozy areas downstairs and up.

The hotel has an elevator now, though your bedroom door still opens to the crystal-clear air.

The spacious hot tub seats 40, and the pool is attractive and accessible from the public space.

The restaurant has great food and a charming evening vibe, perfect for this Americanized Euro.

Lastly, and unlike any hotel in Teton Village, there was a massive screen comprised of multiple TVs and a DJ playing from above on a balcony.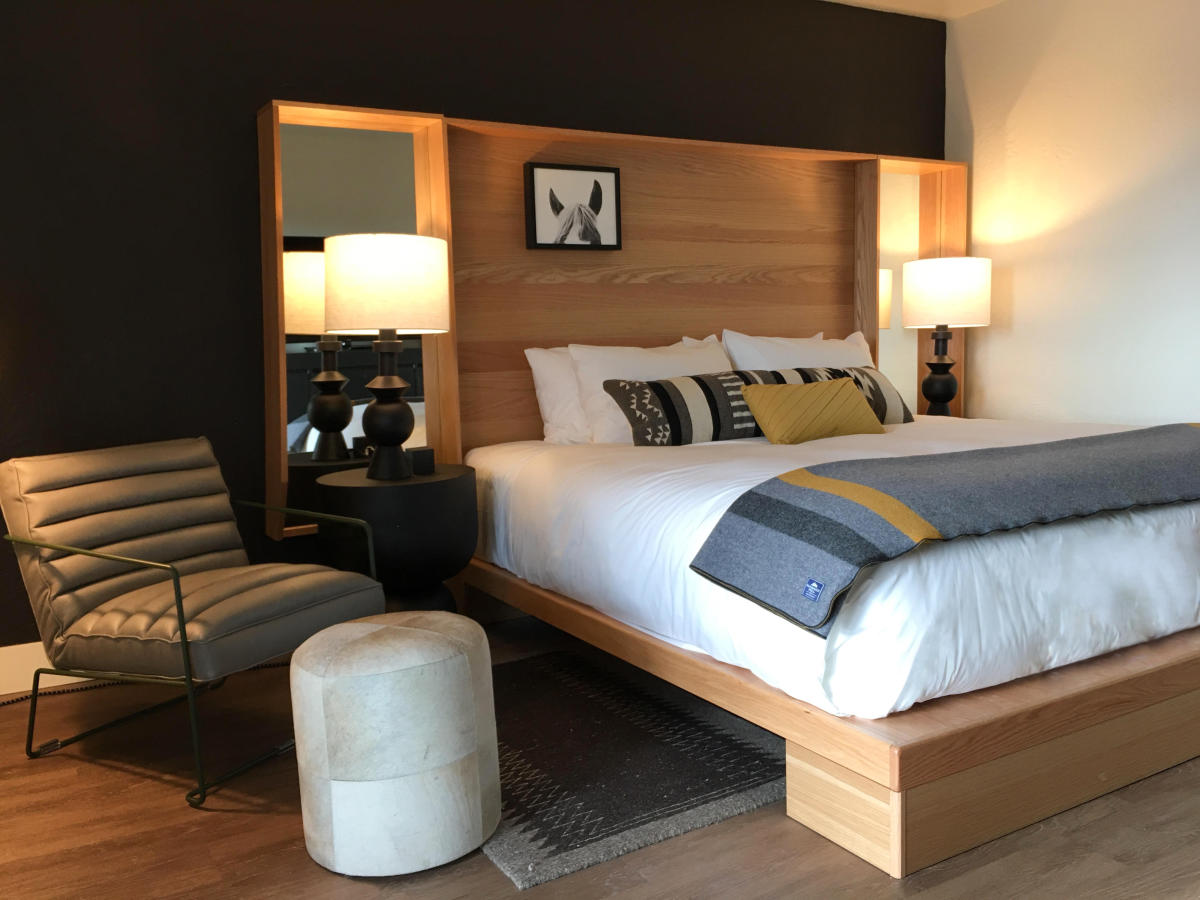 All-in-all Continuum is hip, relaxing, and beautiful. My favorite part about Continuum is that it's not like anywhere else in the Village. Nothing is cookie-cutter here.
Thank you, Anna, for your colored opinion on this new lodging and dining opportunity in Jackson Hole!

---
There are many other wonderful lodging, dining, and active opportunities in Jackson, Wyoming and Teton VIllage. Including:
For more recommendations or if you have any questions checkout our Explorer Magazine Travel Planner online (we can also mail them to you!) or stop by one of our Visitor Centers when you're in town.