'Tis the season of feasting, gathering and spreading cheer—which really means two things, if the festivities are at your house, enjoy setting a special holiday table and if you're headed out, don't show up empty-handed.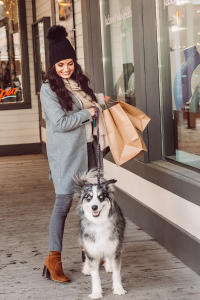 Thankfully, Jackson is a cornucopia for local decor and gift shopping. 
Whether you're on the hunt for the perfect hostess gift or looking for the quintessential Jackson Hole centerpiece, you can find the right item to package with a ribbon on almost every downtown block. The one problem you'll face: choosing what to take home. 
When it comes to stylish dining, your first stop is on the Town Square at Belle Cose. Belle Cose's selection of serving ware and holiday décor is unmatched in Jackson and beyond—from designer lines to silver to ornaments to linens, your table settings will be sure to shine as brightly as the Square's lit-up antler arches. 
How do you shop for the hostess with the mostess? Head into downtown Jackson and take your pick from fine art, photography, candles, and artisan whiskey—no matter who is throwing the party, there is something for everyone among the many Jackson shops. But one place that sticks out as a go-to when you only have a lunch hour to shop for your gift, is MADE.
This favorite local haunt is 100% local artisan. It's the ethos behind this gem of a boutique that has over 350 American artists in stock. Note cards, bottle openers, candles, license plate frames, totes—the list of options is endless. Check out their brother shop Mountain Dandy for the finest in handmade and vintage wares that have been curated with a little touch of the mountain man aesthetic. 
If you're bringing a dish to the party, combine the effort with your hostess gift and stop in New West Knifeworks' Jackson gallery to find crafted serving ware and cutlery that will make any gourmet cheese platter or holiday dip taste that much better for having a wooden inlay and an etching of the Tetons on the blade—yes, it is possible to literally taste the Tetons.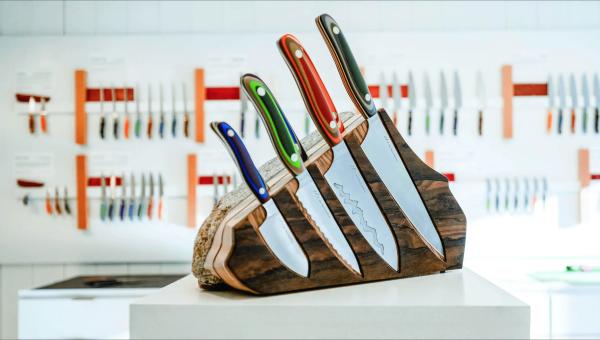 Stop by New West Knife Works and see their assortment of elegant cutlery 
Coffee table books and local authors' are always in stock at Valley Bookstore and which has been in Jackson since 1949. Conveniently, the bookstore is located across the street from Persephone Bakery which makes it very easy to refuel with coffee and fresh patisserie. For the chance to find a diamond in the rough and for a taste of the local literary scene, head to Jackson Hole Book Trader in the Powderhorn Plaza.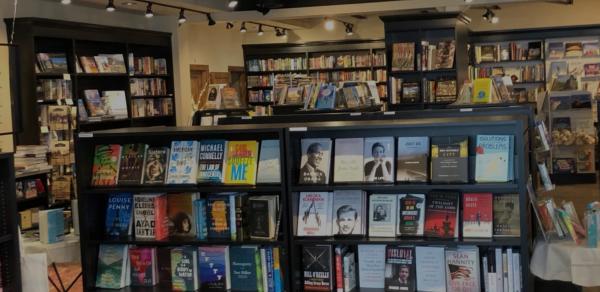 Valley Bookstore has a wide array of books for any and all preferences
But sometimes, the best gift to give cannot be wrapped.
The timeless appeal of fresh-cut flowers is JH Flower Boutique's specialty. They also carry silk flowers, plants and balloons—as a 50-year-old Jackson business, there's no better heirloom expert when it comes to petals and vases. 
What else is timeless? 
Remembering to tell Santa what you would like for Christmas. So don't forget to plan your shopping adventures for when Santa returns to the Square for "Santa on the Square" December 17th-24th.