The Teton County Fair returns July 19-28, 2019, showcasing and celebrating Jackson Hole's western history.
Since its beginning in 1956, locals and visitors look forward to warm nights filled with nationally recognized musicians, rodeo events, pony rides, pig wrestling, a figure 8 car race, a petting zoo and more! Put on your ripped blue jeans and cowboy boots and mosey on over to the Rodeo Grounds. They're a 15 minute walk from Town Square or a 5 minute drive, near the base of town's Snow King Mountain.
Of the extenstive line-up we insist you not miss these favorites, y'all:
Pig Wrestling: As fast as you can!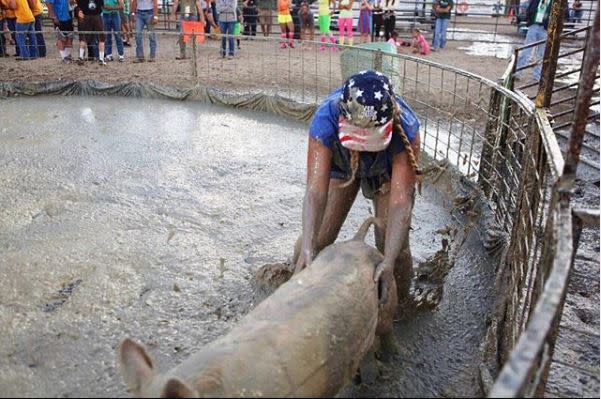 On Thursday the 24th at 7pm get ready for a lot of squealing, both from the pigs and from the crowd! What is pig wrestling you may ask? Well, it looks like it sounds. A team is given one minute to grab and stuff a pig into a barrell bottom first. That might sound easy, but that's not it. The pigs - and people - are in a giant mud pit! The pigs are slippery and running as if their lives depend on it, while the people get equally dirty. If it sounds like your idea of a good time, make a team! You must enter by Monday, July 8th.
Kickoff Concert: The gritty country band from Texas, Whiskey Myers!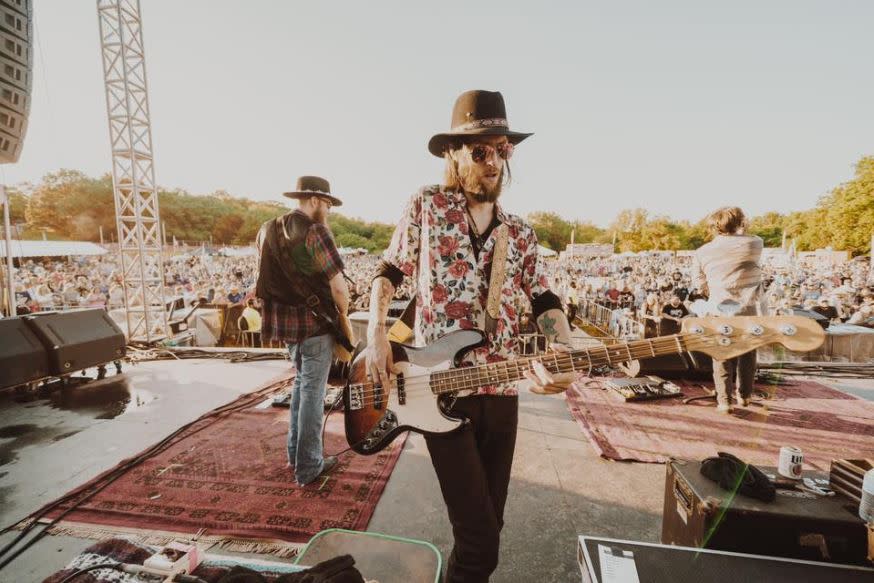 On Wednesday, July 24th at 6:30 (doors open at 6) on the Grassy Arena rock-out to Whiskey Myers! Best known for their songs "Ballad of a Southern Man" and "Stone" they recently cameo-ed on Kevin Costner's hit show "Yellowstone." Their album 'Early Morning Shakes" hit #1 on the iTunes Country Chart earning rave reviews from Rolling Stone. They've shared stages with Lynyrd Skynyrd, Hank Williams Jr., Jamey Johnson and more. Enough said.
Carnival: Try to keep your food in your stomach!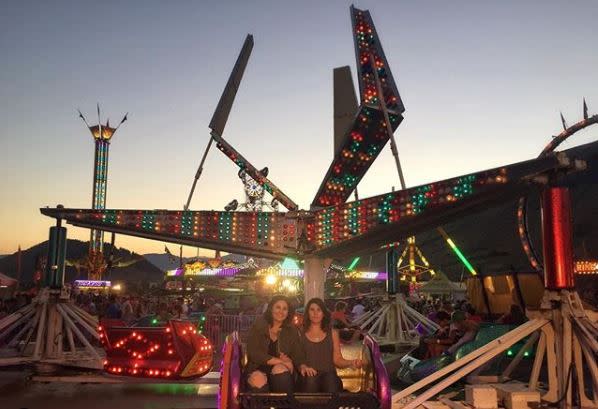 No, no. You can love the carnival even if you aren't a lover of crazy rides. Wednesday the 24th through Sunday the 28th stroll over for the sweet treats, the games and the summer temperatures. In addition to the rides is a petting zoo, as well as all of the 4H. Back to the crazy rides though, Teton County's Carnival has them all: Zipper, Cliffhanger, Freak Out, Ring of Fire and more. Those scream-inducing rides aren't the only ones though. There are the Swings, a Merry-go Round, Go-karts, the Fun Slide, Wacky House and more.
Rodeo: Over 100 years here in Jackson Hole!
On Saturday the 27th there's bull riding, bronc riding (a bronco horse instead of a bull), calf roping (break-away roping and team roping also!), barrel racing and more! And do you know about mutton busting? It's bull riding for kids! Instead of a bull though, the 5 to 7 year olds hold on for dear life while trying to ride a sheep.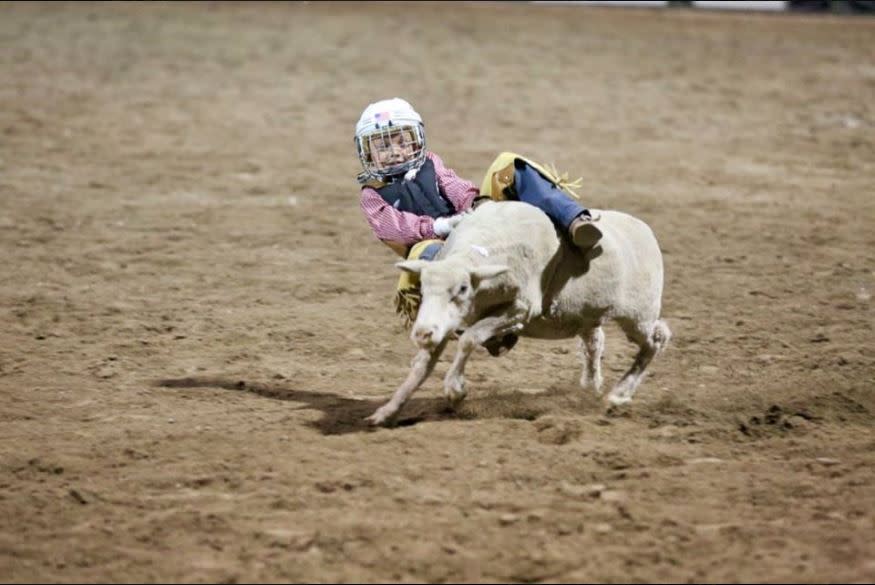 Figure 8 Car Races: A true demoliton derby!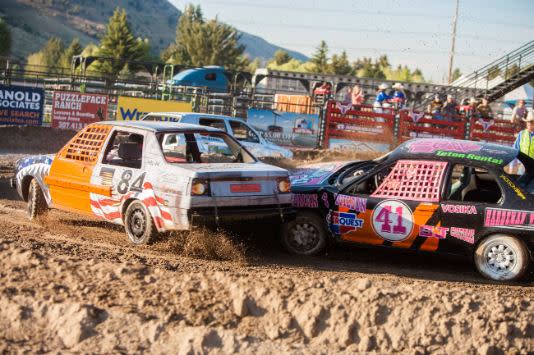 The races are a favorite summer evening for hundreds of locals that always sells out. On Sunday the 28th the crowds will roar as cars race around a figure 8 course of dirt at the same time, resulting in serious collisions. Make sure to bring a few bucks, just in case there are any side bets.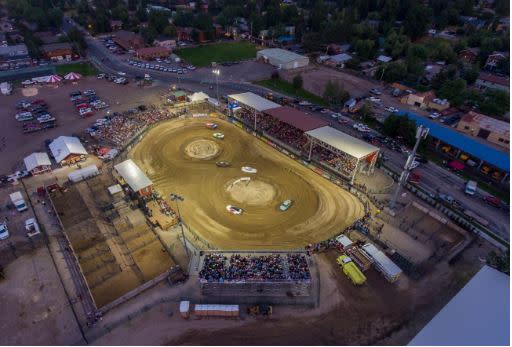 Ninja Warrior: Do you have what it takes to join the Ninja Nation?!
On Friday the 26th watch gutsy, courageous individuals push themselves through a strenous obstacle course. Are you gutsy? Have you been called courageous? Submit an entry to compete yourself! Who knows, maybe you'll be the one to reach Mount Midoriyama on the world's most notorious obstacle course.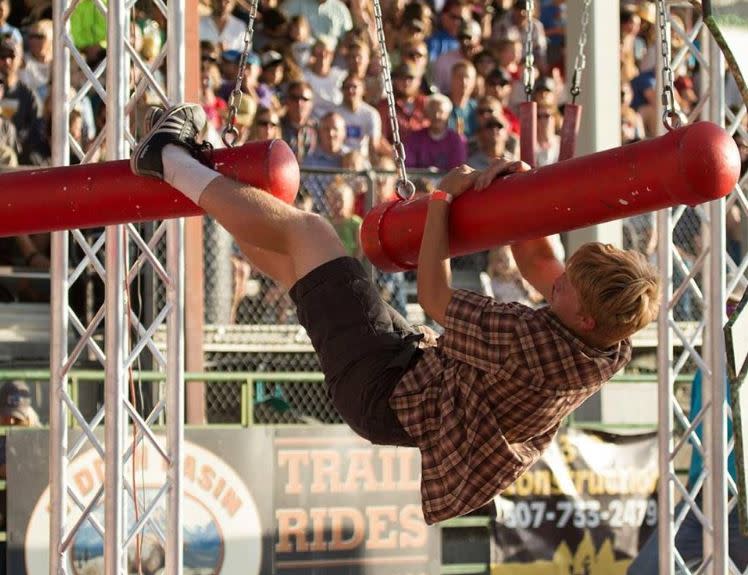 If it's not clear by now, you haven't been paying attention! The Teton County Fair is more than just a carnival, it's a week of fun for all! It's a time for our community to gather, reunite with family and friends, meet our visitors and celebrate all that is Jackson Hole.   
---
To learn more about the Teton County Fair, click here.