Jackson Hole Sports is now offering GORE-TEX garment rentals!
Men's and women's GORE-TEX Marmot jacket rentals go for $30/day and pants for $20/day. Test out new gear easily, with this new soft gear rental program.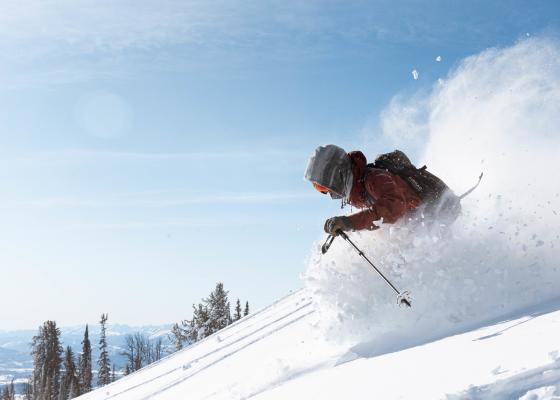 COURESTY OF VISIT JACKSON HOLE
The new garmet rentals at JH Sports pose the question, why even bring your own gear?
Expert Larry Hartenstein, who runs JH Sports, gives you his top 5 reasons why renting rules!
1. You can't control the conditions, but you can control your gear! The robust winter conditions of Jackson Hole push regular fabrics beyond their limits, GORE-TEX offers a solution for the JH skier.
2. Renting provides an incredible opportunity to try high-end GORE-TEX ski outerwear at an affordable price point. No need to spend $500 on a coat for one week a year! Proper layering underneath a GORE-TEX jacket/pant set is the key to skiing happiness. 
3. GORE-TEX offers innovative waterproof protection, even in the heaviest/wettest snow. These rental products offer breathability and block out wind to help ensure your comfort.
4. You can avoid the hassle and cost of traveling with your gear on the airlines by renting GORE-TEX apparel from JH Sports and leave a bit of space for the Jackson Hole logo items you are surely going to bring home.
5. Try before you buy program. You can apply one day of your GORE-TEX clothing rental towards the purchase of any GORE-TEX apparel at JH Sports.

COURESTY OF VISIT JACKSON HOLE
Additional tips on gear and proper attire for skiing in Jackson Hole, WY boil down to layering and staying dry. 
Layer, layer, layer! You want the clothing you wear to control heat, moisture, and protect you from the elements.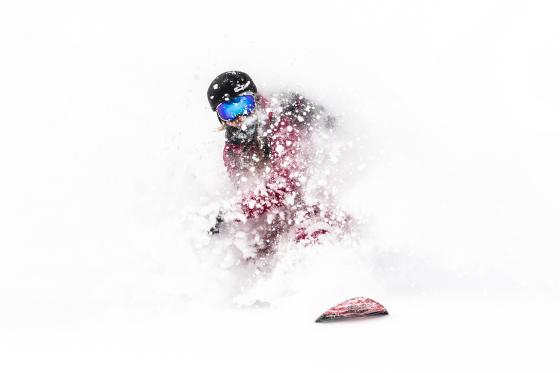 COURESTY OF VISIT JACKSON HOLE
Your base layer should be a breathable fabric that moisture away from your skin while keeping you warm, this ensures you don't get clammy, which can ultimately result in you being colder. Materials to avoid are cotton and flannel.
Your mid-layer or second layer is mostly for extra insulation and can be a sweater, sweatshirt, turtleneck, etc. On freezing days, a fleece or soft-shell jacket is well recommended. 
The outer layer is most important in protecting you from the elements. Things to look for: waterproof, windproof, breathable. Find something that is comfortable and provides the most protection possible: the more protection, the more comfortable. 

As Ron Swanson would say, "There is no such things as bad weather, only bad clothing, and bad planning." 
The Ultimate Convenience
JH Mountain Direct Ski Delivery Service allows you to book online, 48 hours in advance, and have your rental fleet of skis and snowboards brought directly to your door. If something isn't working for you, visit one of the on-mountain shops. Save 20% by booking your rental equipment online with JHMR. 
---
For more on skiing in Jackson Hole visit heli-skiing, cross-country, or backountry skiing.
More thrilling winter activities are avialable in Jackson Hole like dog sled tours, snowshoeing, and snowmobile tours. 
Enjoy food and drinks at one of our many local restaurants in town while shopping around western inspired clothing boutiques, and art galleries. 
---
Blog by Communications Manager, Andi Gollwitzer.