Every quarter, your Jackson Hole Chamber of Commerce selects a Board member who espouses the Jackson Hole Chamber of Commerce's mission and "Ride for the brand" mentality. These Board members are seen giving their time, whether it is at Chamber events, through community service, or other community endeavors. They continually represent the best of the Chamber.
The Jackson Hole Chamber of Commerce would like to congratulate Board Member of the Quarter: Bomber Bryan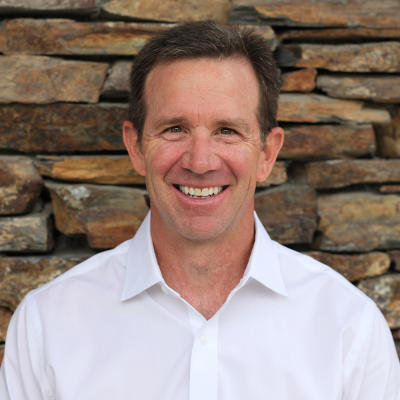 Bomber has lived fulltime in Jackson since 1990, after having graduated college. He moved to the valley for a season of deep powder, but couldn't leave after he met Amy in the spring of '91. He and Amy married in '95 and had three kids who were born and raised in JH and now they have all graduated college. Currently, their kids are continuing to blossom in three different continents with varying career interests. Bomber's work history in the valley has been mixed, like most who grow deep roots here. A few of his past endeavors include tuning skis at Hoback Sports, clerking at Teton Liquors, rowing a dory as a fly-fishing guide for Westbank Anglers, snooping as a private investigator, owning/operating Bomber's Bump n' Grind, and finally landing in 1999 in the real estate industry. Currently, Bomber is an Associate Broker with Keller Williams Jackson Hole, and serving our great valley and western Wyoming.
Bomber has been a supporter of Affordable (capital A) Housing since 2001 when he joined the board of the Jackson Hole Community Housing Trust. He stays involved and supports the cause by continuing to contribute and advise at housing meetings on all levels, and by contributing financially to the Community Housing Fund at every real estate closing. He does his best to assist in educating those who are interested in learning more about the intricacies of deed-restricted housing in JH and the various projects that are either active or past completion. He's discovered since joining the Chamber Board that there are lots of other important issues to tackle and is doing his best to help the business members and his board colleagues guide our community to a better place to live for the long-term. He appreciates the chance to give back to the community by being a part of such an important Chamber Board.