If you're lucky enough to be in Jackson, Wyoming for Labor Day Weekend live it up in honor of the achievements and contributions of American workers.
There is so much to do between Yellowstone National Park, Grand Teton National Park and Jackson Hole, Wyoming let us help you plan the perfect vacation.
FRIDAY, AUGUST 30
Morning: Ease into your trip with a relaxed morning and good food—there are a variety of delicious Jackson Hole restaurants and coffee shops. Tour Town Square that is famous for its four antler arches and great shopping ranging from fine jewelry and art galleries to outdoor gear stores and old time photos.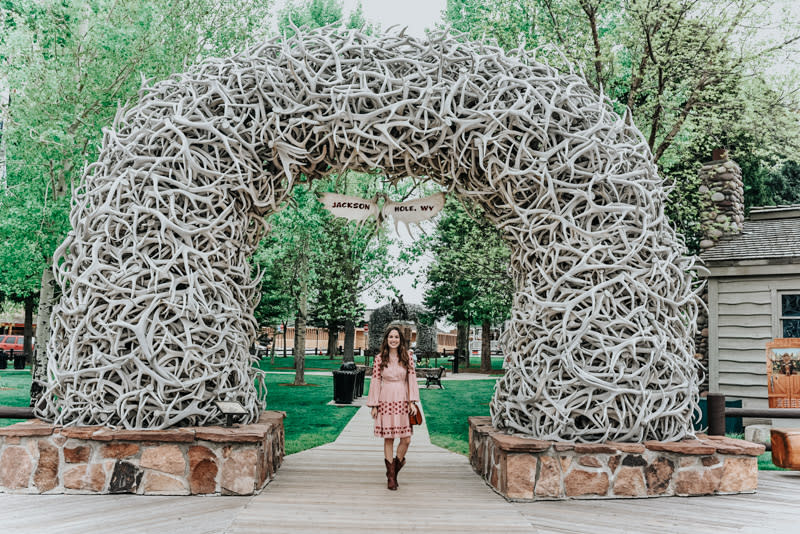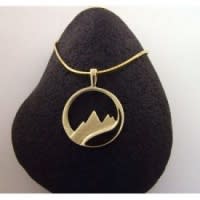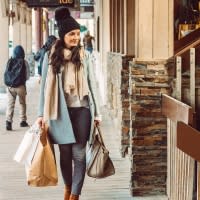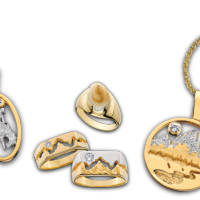 Midday/Afternoon: Shift your focus to the sky for Feathered Floats hosted by the Teton Raptor Center. Meet their resident raptors and learn about birds of prey. From there enjoy an hour-long tranquil float on a guided vintage wooden boat tour down the Snake River. This adventure will keep you entertained and learning from 11 am – 4 pm. If you'd rather have an afternoon of adrenaline prepare to get soaked on a whitewater rafting trip.
Evening: If the sky is clear end your day with Wyoming Stargazing's free stargazing gathering. Meet at the Center for the Arts' lawn any time between 9:30 to 11:30pm for astronomers to show you planets, stars, nebulae, galaxies and more through their professional telescopes.
SATURDAY, AUGUST 31
Morning: Begin your morning doing yoga with a view at 9,095 feet! Jackson Hole Mountain Resort – rated #1 ski resort in the country – hosts Elevated Yoga at the top of Bridger Gondola from 9:30am until 10:30am. The cost is $30 per person and includes access to the gondola.

Midday/Afternoon: Boogie on down to Town Square for our weekly farmer's market under the elk antler arches from 8:00am to 12:00pm. Enjoy live music by a local band and meat and produce grown in our own backyard. You can also pop into our Jackson Hole & Greater Yellowstone Visitor Center between 3:00pm and 5:00pm for Teton Raptor Center's Soaring Saturdays—meet live raptors, relax on the wildlife-viewing decks and purchase park passes and any souvenirs and camping supplies you might need.
Evening: You can't visit the "Last Town of the Old West" without experiencing a real rodeo. It's one of our favorite events in Jackson Hole. Watch cowboys and cowgirls compete for cash money as the summer sun sets over the Teton Mountain Range. There is bull riding, bronc riding (a bronco horse instead of a bull), calf roping, barrel racing and more. Come dressed with a western flair and if you'd like, venture out on a horseback ride beforehand to get in the mood!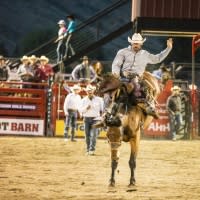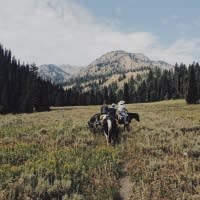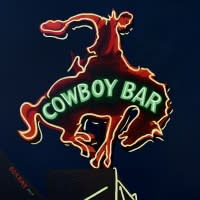 SUNDAY, SEPTEMBER 1
Morning: If last night's rodeo inspired you to sit in a horse saddle at the Million Dollar Cowboy Bar where the bar stools are horse saddles, you'll likely need to sleep in…maybe even order room service. You can mosey around Town Square again and experience a more relaxed brunch than your first day in Jackson Hole.
Midday/Afternoon: Though unlikely, if the weather is less than ideal book yourself a relaxing spa visit or visit our National Museum of Wildlife Art. Located on the edge of town with stunning views of the National Elk Refuge the museum hosts more than 5,000 artworks representing wild animals from around the world. Featuring work by prominent artists such as Georgia O'Keeffe, Andy Warhol, Robert Kuhn, John James Audubon and Carl Rungius.
Evening: Explore Jackson Hoe's oldest building, built in 1915 as a horse stable. Since then it's been a Model T Ford Dealership, a bowling alley, a mercantile, and the local post office. Now it's the Jackson Hole Playhouse. Before the show the cast serves dinner and performs while you're eating. You'll then transition to the theatre for a performance of "Big River: The Adventures of Huckleberry Fin."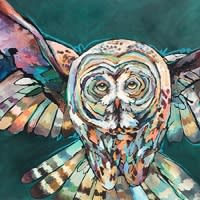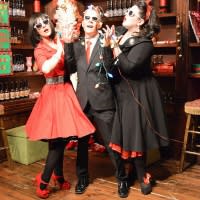 MONDAY, SEPTEMBER 2 – A Day in Grand Teton
Morning: Grab a quick breakfast and head out for a wildlife tour—THIS IS A MUST. Let an experienced biologist take you to their secret spots where you'll hopefully see some of what our national parks are famous for - bison, moose, grizzly bears, pronghorns, and even wolves.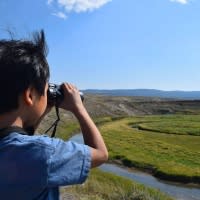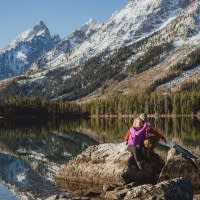 Midday/Afternoon: Depending on when you started your tour may lead you through the afternoon. If not head over to Jackson Lake Lodge in the northern end of Grand Teton National Park. The full-service eco-hotel has 60-foot floor to ceiling windows that frame the expansive Jackson Lake and the majestic mountains. Grab lunch and enjoy the view! If you happen to be there between 11:00am and noon The Teton Raptor Center will be hosting Birds in the Park, a free program where you will live raptors!
Evening: To complete your day in Grand Teton National Park experience one of Jackson Hole concerts – the Hootenanny at Dornan's in Moose – it's like an open mic session outside with the Teton Mountains as a backdrop. Enjoy Western, Bluegrass, Country, Folk and Blues singers and if you're musically inclined jump up on the stage for a minute of fame. Free from 6:00pm-9:00pm
*Protip:
Stay a few days later for Jackson Hole Arts Festival that is widely recognized as one of the premier cultural events in the Rocky Mountain West. From September 4th through the 15th thousands of art enthusiasts are drawn each year to experience the diverse artwork and breathtaking natural surroundings that make Jackson Hole a leading cultural center.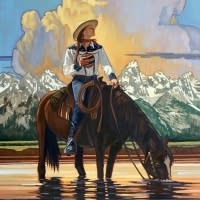 Some favorite events include: 
Palates & Palettes Gallery Walk: Friday, September 6th: 5:00pm-8:00pm on the Jackson Town Square 
Historic Ranch Tours: Saturday, September 7th: 2:00pm
Taste of the Tetons: Sunday, September 8th: 11:00am-3:00pm on the Jackson Town Square
24th Annual Jackson Hole QuickDraw Art Sale and Auction: Saturday, September 24th: 9:00 am on the Jackson Town Square
Sunday Art Brunch Gallery Walk: Sunday, September 15th: 11:00am3:00pm