Chamber Staff
Meet the Chamber staff team that "Rides for the Brand" every day.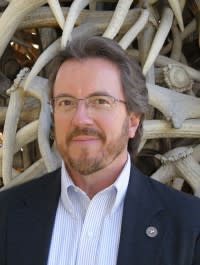 President/CEO: Rick Howe, IOM
Work: 307.201.2294 Cell: 307-413-9602
rick@jacksonholechamber.com
Rick Howe has been a Wyoming resident for over 35 years. He is currently Vice President of the Jackson Hole Chamber of Commerce and is a Graduate of the U.S. Chamber of Commerce Institute for Organization Management Program, with specialized certification in customer service and building successful business models and systems. Rick teaches and speaks throughout the country providing the latest updates and trends in all areas of organizational health with main focuses on customer service, strategy, ethics, and finance.
Rick currently serves on the U.S. Chamber Foundation's Board of Regents. Rick has held top-level positions within his community, state and nationally. Rick has been Awarded Lifetime Ambassadorships and is Recipient of Numerous Community Service, National Leadership, and Achievement Awards.
Rick's business ventures have included successful global marketing and touring operations for the famous and infamous. He has special expertise in operational planning, business and program management, resource allocation, staffing, and financial administration, formulating and implementing effective solutions and resolving complex challenges.
Rick was named Staff Member of the Year by the Wyoming State Chamber of Commerce in 2014.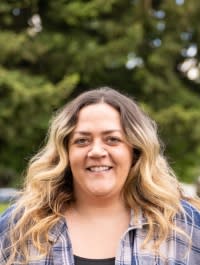 Finance Manager: Kelly Becker 
307.201.2308
kelly@jacksonholechamber.com

Kelly Becker moved to Jackson in March of 2017 to be closer to family and the mountains. Before coming to Jackson, Kelly spent 10 years as the controller for a golf course management company in Utah.  In Utah lots of time was spent golfing and traveling to various places for work and traveling to her hometown of Las Vegas, NV.  Kelly's first three years in Jackson were spent working with the accounting team at Amangani Resort.  Kelly joined the Chamber March of 2020, as the Finance Manager and is excited to be a part of the team and being able to be in involved with the community on a larger scale.
Director of Destination Global Sales: Kent Elliott
Work: 307.201.2306 Cell: 307-690-5466
kent@jacksonholechamber.com
Kent has lived in Wyoming since his assignment at F.E. Warren AFB in Cheyenne May 1978. Originally from the Shores of Lake Michigan south of the Green Bay, WI area, Kent opted to stay in Wyoming after military service. Kent studied at the University of Wyoming and has a Degree in Business Administration, Marketing Management and an emphasis in Finance. Kent made his way to Jackson in the spring of 1991 and has worked extensively in the Hospitality Business including Food & Beverage, Sales & Marketing and Operations. As Director of Destination Global Sales, Kent travels extensively promoting our Fall, Winter & Spring months via face to face meetings, tradeshows, and events. His department assisted by Rachel Smith, coordinates incoming travel writers, meeting planners and domestic/international tour operators planning itineraries to help them better familiarize themselves to our area.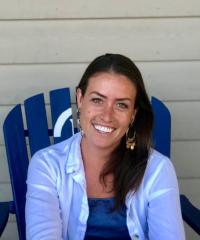 Director of Events and Communications: Britney Magleby
Work: 307.201.2309 Cell: 208-521-0019
britney@jacksonholechamber.com
Born and raised in Idaho Falls, returning to the Tetons after 8 years felt like coming home for Britney. As a child, she remembers racing her brother down Snow King Mountain and canoeing across Jenny Lake with her parents.
Britney left the area to study Public Relations and Spanish at Gonzaga University (Go Zags!) in Washington, then jumped immediately into a career in events. She's planned everything from weddings and corporate meetings to public festivals and concerts. In between, she has found joy and adventure in traveling around the world.
Venturing off to start her own life and her own career came with more mountains to hurl herself down and plenty more lakes to cross, but this area has a way of calling people back. Britney moved to Jackson full-time in the summer of 2018, and continues to plan unique events in this amazing place that has always felt like home.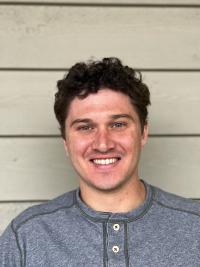 Communications Manager: Andrew Kruger
andrew@jacksonholechamber.com
Andrew Kruger first moved to Jackson with his family in 2010, where he attended the journey school, graduating in 2012. After High School, he attended Willamette University in Salem, Oregon. He graduated in 2016 with a Bachelor of Arts in History with a focus on US-Soviet relations in the Late-Cold War period.
After college, Andrew returned to Jackson to focus on his passion for snowboarding and being outside. In the fall of 2020, Andrew decided to expand his career and return to his Alma Mater to complete his Master of Business Administration, graduating in 2022. Though he could not stay away for long, Andrew returned to Jackson after his Master's program to join the Chamber.
He is excited to help promote Jackson and the Chambers members in his new role as the Communications Manager.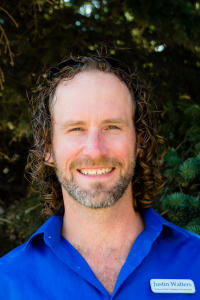 Lead Visitor Services Agent: Justin Walters
307.733.3316
justin@jacksonholechamber.com
Justin has been living in Jackson for eleven years. He has worked as a Park Ranger Interpreter in Grand Teton National Park during the summers and as a Naturalist on the National Elk Refuge during the winters. He is a graduate of Clemson University (BS Parks and Recreation). Justin enjoys helping visitors discover new and creative ways to enhance their adventures while in the Jackson Hole area. He immerses himself in the outdoors and is emotionally connected with the Greater Yellowstone Ecosystem. He enjoys hunting, fishing, mountaineering, climbing, skiing, camping, and he's always on the lookout for morels and huckleberries.
In addition to outdoor pursuits he and his wife live a very sustainable lifestyle, raising their own food and vegetables and they often utilizing what nature provides.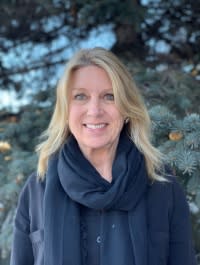 Visitor Services Agent: Diane Mahin
307.733.3316
diane@jacksonholechamber.com
Diane made her way out to Jackson from the east coast in 1980, planning to ski for the season and move on. Thirty-nine years later she's happy she never left. Her first fifteen years in the valley were spent in the restaurant industry while enthusiastically raising two delightful daughters and actively participating in their school. The ensuing years saw her involved in art galleries, retail, garden landscape, and floral design, and owner and operator of a day spa at the ski resort. Diane is eager to expand on these experiences now with the Jackson Hole Chamber and share her passion for and knowledge of the area with our visitors. 
JACKSON HOLE CHAMBER OF COMMERCE
Mailing Address: PO Box 550
Physical Address: 260 West Broadway
Jackson, Wyoming 83001
Phone: 307.733.3316
Fax: 307.733.5585
Web: www.jacksonholechamber.com
Jackson Hole & Greater Yellowstone Visitor Center: 532 North Cache
Ready to join the Chamber? Need more information? Explore our Explorer Magazine Travel Planner, which you can also explore electronically HERE. If you're already here, feel free to stop by one of our Visitor Centers where an experienced agent will be able to guide you in the right direction.