Ready for views of the famous Grand Teton from 10,450 feet above sea level? How about views of the entire valley and the Gros Ventre mountain range? What about a delicious waffle (to eat by hand of course) or a snowball fight?
After a record-setting winter, there is plenty of snow left at the top of Jackson Hole Mountain Resort when "Big Red" reopens its door for the summer!
Rising 4,139 vertical feet, the Aerial Tram showcases the incredible scenery and abundant wildlife to be found in the Teton Range. Look for moose, mule deer, bears and smaller fury friends like marmots, ground squirrels and picas as you ascend up and over five towers to reach the summit of Rendezvous Mountain. From the summit you have a 360 degree view - north to Grand Teton National Park, east to the Gros Ventre Range, south to the Snake River canyon and west to Idaho. After taking in the views, head into our cozy mountain top warming hut and café, Corbet's Cabin. Here you can indulge in a World Famous, made-to-order waffle with a variety of delicious toppings. Hot drinks, snacks, beer and souvenirs are also available.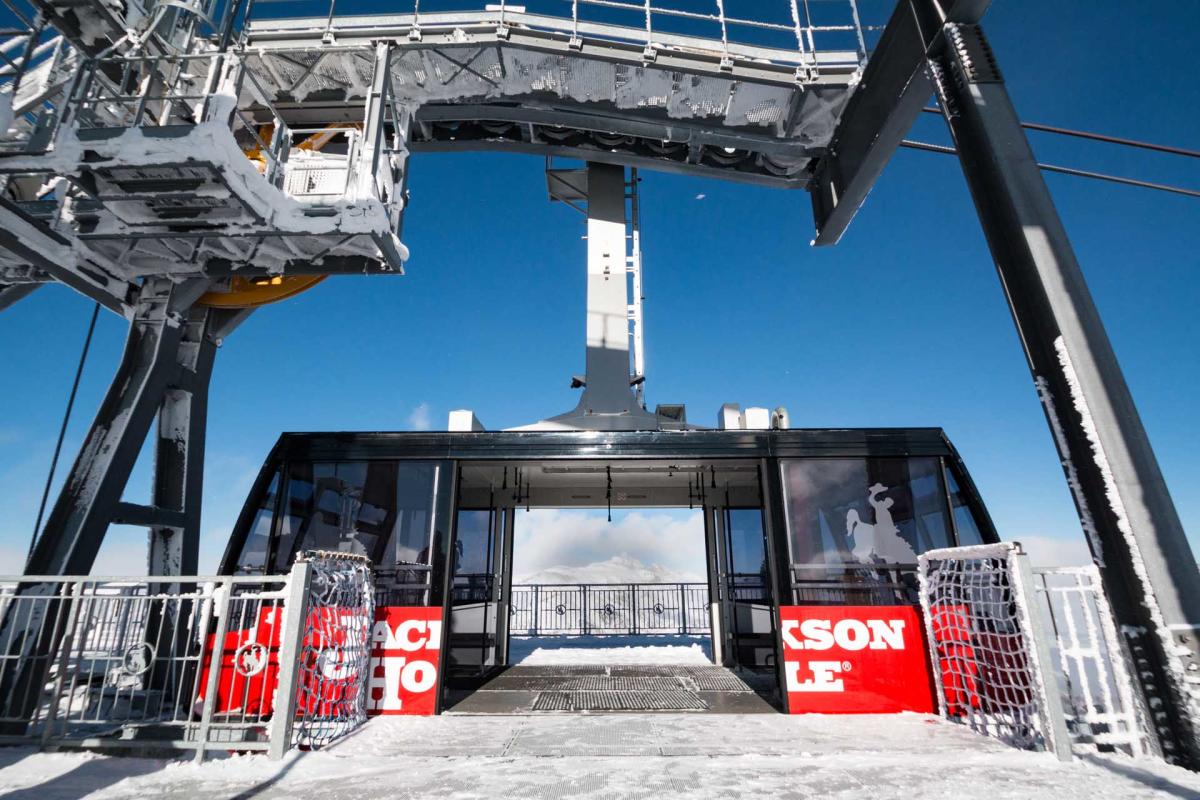 During the ride from the base of the Tram to the summit and back, visitors are accompanied by a Tram operator who can answer questions about the resort and the Jackson Hole area in addition to facts about the incredible, unique machine that you are riding in. If the summit does still have snow, our staff will clear a trail from the upper loading dock to Corbet's Cabin allowing for easy access for all.  Built in 2008 to replace the original Tram, the Jackson Hole Aerial Tram is the longest of any single lift in North America and provides a unique experience for all ages.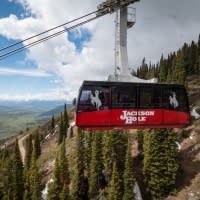 At the Tram base, guests will be informed of the temperatures at the summit and encouraged to dress accordingly, things can be quite different at 10,450 feet! We're here to help--visit our packing list for your summer trip to Jackson Hole. If you plan to ride in the early summer season, don't be surprised if you share those first few cars with some excited backcountry skiers who are trying to make turns on the remaining upper mountain snow.  Please note that inbounds skiing is strictly prohibited outside of the winter operating season. If you plan on coming after all the snow has melted, be sure to pick up a hiking map to take advantage of our extensive trail network.
There is so much to do on your vacation to Jackson Hole! Let us guide you with recommendations on other summer activities, lodging, restaurants, shopping, family fun and more. Remember, if you are planning on visiting Jackson Hole, don't miss the unforgettable ride to the top of the Tetons on the Aerial Tram!
Thanks to Jackson Hole Mountain Resort for sharing this information. Click here for tickets!