For all the ruggedness of the West's mountain granite, there's something about the wild country of Jackson Hole that brings out the romantic in all of us. Whether it's Valentine's Day, popping the question, or maybe just date night, the Tetons are a place to fall head over heels.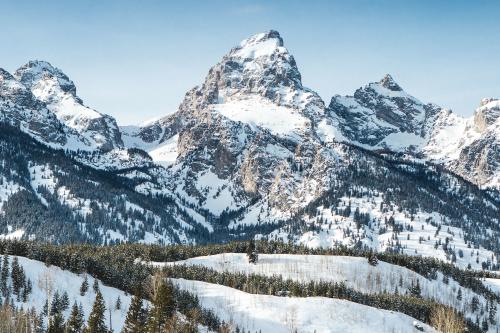 From dusk until dawn, vistas, trails, hot springs, gondolas, and romantic restaurants can make for the once-in-a-lifetime backdrop.
 
For the adventurous set, a sunrise ski tour out to Black's Canyon, up Glory, and even along the dyke can make the important question seem like the most organic moment as the sun hits the snow-covered peaks of Jackson Hole.
 
With views in every direction, there is always inspiration in Jackson Hole—especially for the partner who is ready to pop the question or wants to shower affection.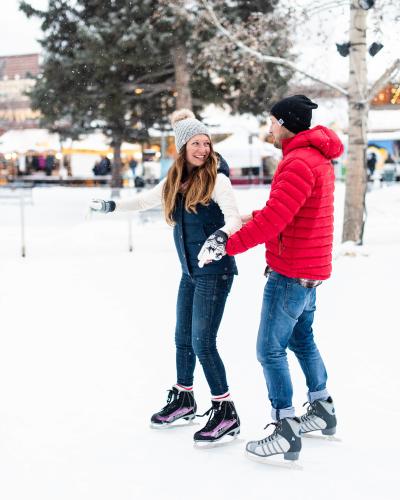 Taking a snowmobile to Granite Hot Springs is another chance to disconnect from cell reception and enjoy a Wyoming oasis. Follow the canyon through the spruce, fir, and pine forests until you get to the pool parking area.
 
Winter season runs from early December through the end of March, with daily operating hours being 10 a.m. to 4 p.m. until mid-February, when it changes to 10 a.m. - 5 p.m. until the closing date. During the winter months, the hot springs are accessible only via snowmobile, dog sled, skiing, and via fat biking. Call 307-690-6323 for more information.
 
For those seeking more lavish options, take in a panoramic view at the Amangani's Grill, where the views look out over the Jackson Valley. The menu features global culinary influences with regional ingredients, including caribou sausages, bison steaks, Idaho potatoes, and Utah honeycomb.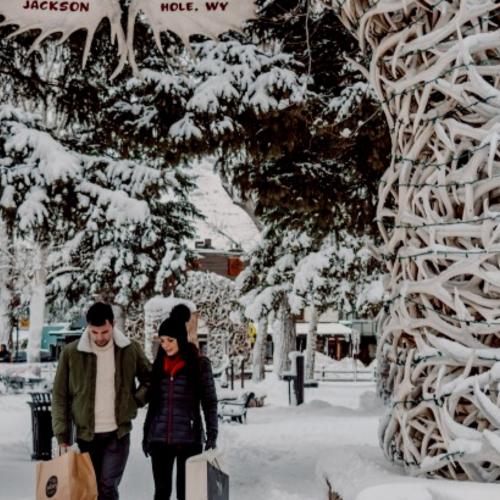 Back in town, another upscale option to enjoy the company of your sweetheart in an intimate atmosphere is Hotel Jackson. Just two blocks away from Jackson's famous elk antler arches, the boutique hotel doesn't sacrifice luxury for Western spirit—it marries customer service with experiential design and curated rooms. The hotel restaurant, Figs, has a menu of authentic Lebanese-Mediterranean cuisine and is an intimate space with an award-winning wine selection and craft cocktail list.
 
FIGS is open for breakfast daily from 7 a.m. - 11 a.m., with lunch from 11:30 a.m. to 3 p.m. Dinner begins at 5:30 p.m.
 
Check out our blog posts on engagements and wedding planning with everything you need to know about buying champagne, hiring a photographer to catch the big moment -- and, of course, where to find the ring.