Calico Bar & Restaurant is one of the longest operating restaurants in the Valley to date, a local favorite, and an essential part of Jackson Hole's history.
While the name Calico came from a ghost town in California, the main structure of the building came from a blind bid on a church on Mormon Row built in 1905. Roughly 60 years later, two partners won the old church with a $666.66 bid in 1966; they moved the structure to where it now sits on Moose-Wilson Road. Jeff Davies rebuilt and remodeled the old building adding a bar and a wood-burning stove while preserving the church's original structure.
Calico has been serving fantastic food and dining experiences for what will be 55 years this October 2021. Calico sits along Moose-Wilson Road, about halfway between Jackson and Teton Village. The beautiful red building boasts a large yard which you will often see packed with people enjoying happy hour and children frolicking on the half-acre lawn. The restaurant has a great porch area, ample indoor dining accommodations with high ceilings, and a separate bar area.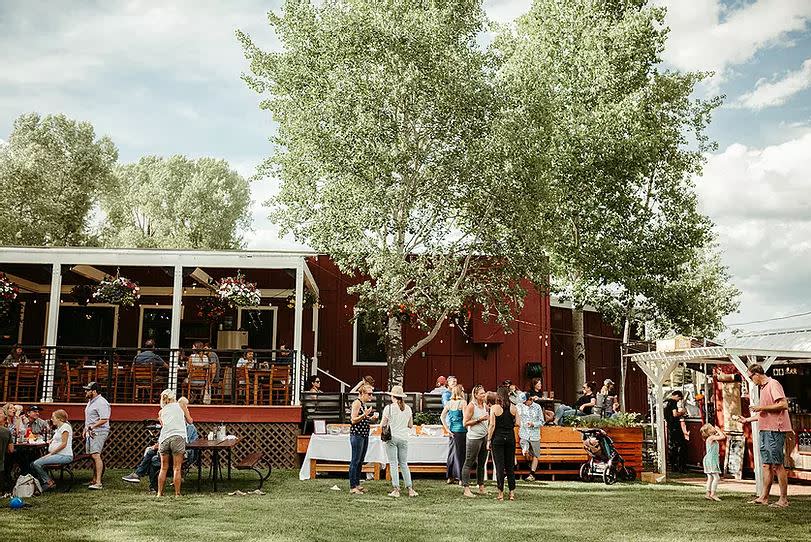 Serving up traditional American-Italian fare presented by Chef Cody Allen and his supporting line, popular items on the menu include the Bruschetta, Ski Bum Pizza, and the Crispy Eggplant entre. Calico sources a high percentage of local ingredients and emphasizes fresh, homemade items and seasonal produce. Calico's salads are amongst the best in the Valley; start with the Heirloom Caprese.
A popular drink coveted by locals is the Spicy Margarita. The mouth-watering drink is made with a mix of strawberry, pineapple, and jalapenos marinated in tequila for a few days. Insider Tip: Calico sells bottled pints of the blend you take home to pour over ice. A pint is $19 and gets you about three margaritas.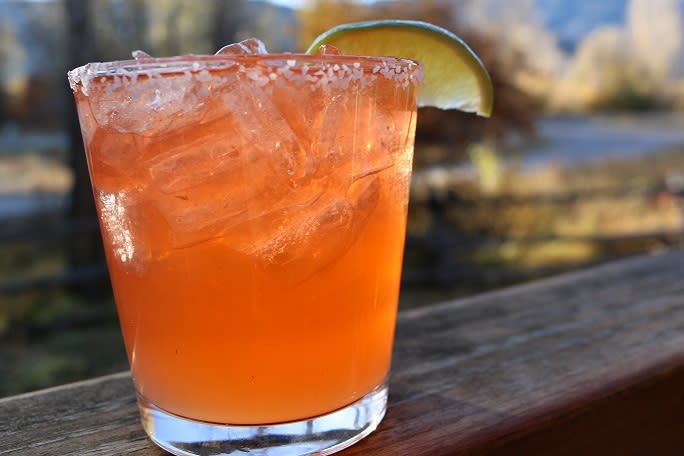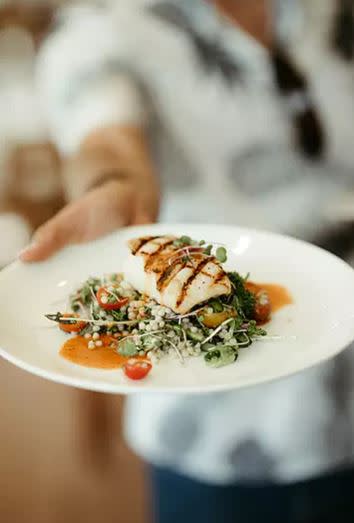 A unique part about Calico is its outdoor dining experience. In the warmer months, the red building stands against a lush green backdrop, draped in hanging baskets and floral arrangements. Seating outside accommodates outdoor dine-in seating, first-come-first-serve seating through ordering at the Yard Bar and new last year, take-out socially distant dining.
This summer, Calico will expand on its private dining opportunities by offering luncheons and intimate private dinner parties. Schedule your private dining experience today, more here.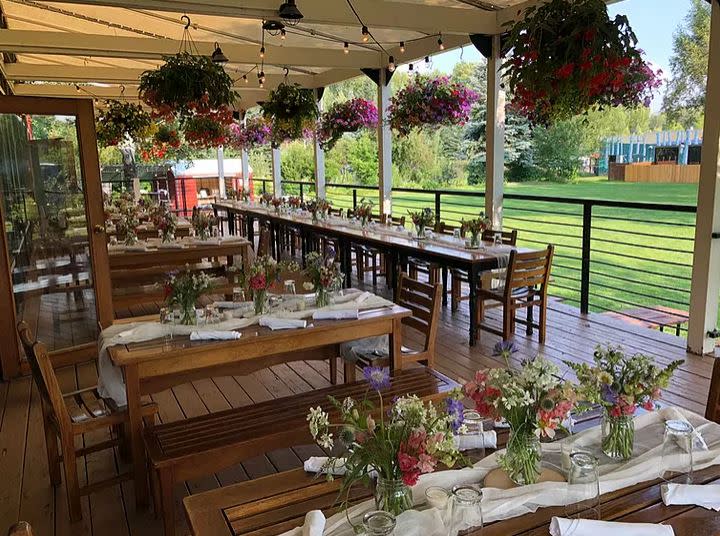 Calico is located at 2650 Moose-Wilson Road in Wilson. Regular business hours have the bar opening at 4:00 pm and dining at 5:00 pm. Reservations are recommended for larger parties or on the weekends. Call (307) 733-2460.
---
This story is a part of our #humansofjhchamber campaign, which focuses on the faces of our local businesses and nonprofits. Learn about their inspirations, why started in their industry and more! Find the Chamber on Instagram at @jhchamber. For information about the program, please contact Communications Manager, Andi Gollwitzer, andi@jacksonholechamber.com.