Summer Internship Program
Explore a list of summer internship programs throughout the valley or find the perfect summer intern for your business.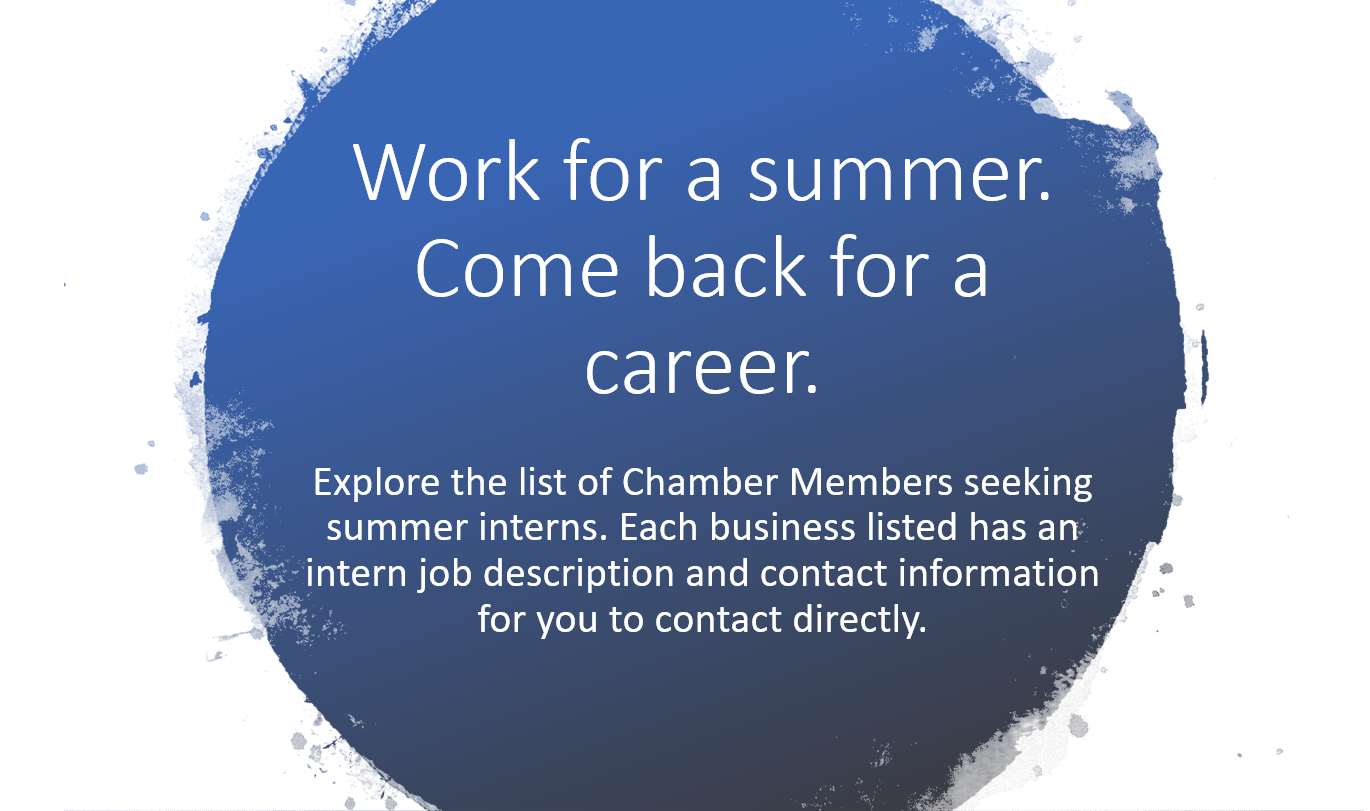 Chamber Members Seeking Summer Interns
Jackson Hole Travel & Tourism Board                              
Communications Manager                                                                    
Sue Muncaster                                                                                               
lodgingtaxnews@tetoncountywy.gov                                                
307- 690 - 3509                                                                                                            
www.4jacksonhole.org                                                                                            
www.visitjacksonhole.com                                                                                                                                
Intern Job Description
Jackson Hole Chamber of Commerce                      
Operations Manager/ Intern Coordinator 
Riley Frances Boone 
rileyfrances@jacksonholechamber.com
307-201-2303
Intern Job Description  
FOR STUDENTS
WANT TO BE A SUCCESSFUL SUMMER INTERN? CLICK HERE.  
FOR BUSINESSES
WANT TO HIRE A SUCCESSFUL SUMMER INTERN? CLICK HERE. 
Student Testimonials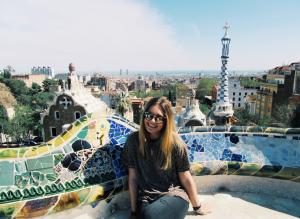 My internship at the Chamber of Commerce in the magical place of Jackson Hole, Wyoming made this summer the best one I've had yet. The Chamber staff is composed of incredibly intelligent, empowering people who not only make sure you feel welcomed and at home, but push you to learn and grow. Through my involvement with the Chamber, I was able to connect with countless people and places of Jackson Hole that I might not have otherwise. The networking opportunities and fun benefits associated with working for the Chamber are endless. As a strategic communications student, the insights I gained about effective marketing and the importance of a membership-focused business are invaluable. My intern experience with the Chamber was rewarding for my education in enhancing my knowledge of the business world while simultaneously allowing me to enjoy the amazing opportunities that a Jackson Hole summer has to offer. - Tanya Grover, University of Kansas
---

My summer at the Jackson Hole Chamber of Commerce ended too soon! My experience interning with the Chamber was so valuable. The staff made me feel welcomed and each person made it clear that they wanted me to succeed and learn everything I could about Jackson. The Chamber provided me the opportunity to be fully immersed in the culture and ins-and-outs of Jackson Hole. I was able to learn about and network with the local businesses and people in the community by helping Mo and Renee plan Chamber events. I enjoyed the hands on experience of helping with major Chamber events such as Old West Days, Elk Fest, and the Fourth of July Parade as well as Mixers and Business Over Breakfasts. I'm so thankful for the experiences the Chamber provided for me, the skills I learned, and the individuals I was able to meet. Life in Jackson at the Chamber of Commerce will surely be missed! - Emily Greeson, University of West Georgia
---

My summer with the Chamber was one of the best internship experiences I've had. The staff was welcoming from day one and I felt comfortable talking with them and asking questions. I never felt like an "intern"- rather, the staff at the Chamber made me feel like their equal. Through staff meetings, business breakfast and lunches, and candidate forums I gained a unique economic perspective on Jackson Hole. I learned about the challenges the area faced, the process for creating resolutions, and the necessary steps to put those resolutions into action. This summer was my first time in Jackson Hole, and I got to experience the valley as both a tourist and an insider through the Chamber. I am extremely grateful for my time at the Chamber, the things I learned, and the friendships I formed. - Emily Laskoe, University of Virginia
---
Ready to join the Chamber? Need more information? Explore our Explorer Magazine Travel Planner, which you can also explore electronically HERE. If you're already here, feel free to stop by one of our Visitor Centers where an experienced agent will be able to guide you in the right direction.