The Riverwind Foundation is the managing organization for the Jackson Hole & Yellowstone Sustainable Destination Program, whose mission is to minimize visitor and resident impacts on the greater surrounding ecosystems.
Tim O'Donoghue, Executive Director of The Riverwind Foundation, accepted the award, and spoke of the projects they have completed, their goals soon to be accomplished, and the future of Jackson through intentional action.
When asked what it mean to Tim and the organization to win the Green to Green Award, recognition of the organizations work on behalf of the community was as the forefront. Tim believes that celebrating the progress of the foundation is important to cultivating the community vision of environmental stewardship and being a world leading sustainable community and destination. In addition to celebrating the foundations achievements Tim believes the recognition is important to task the greater communities awareness and embrace their own sustainability challenges and opportunities.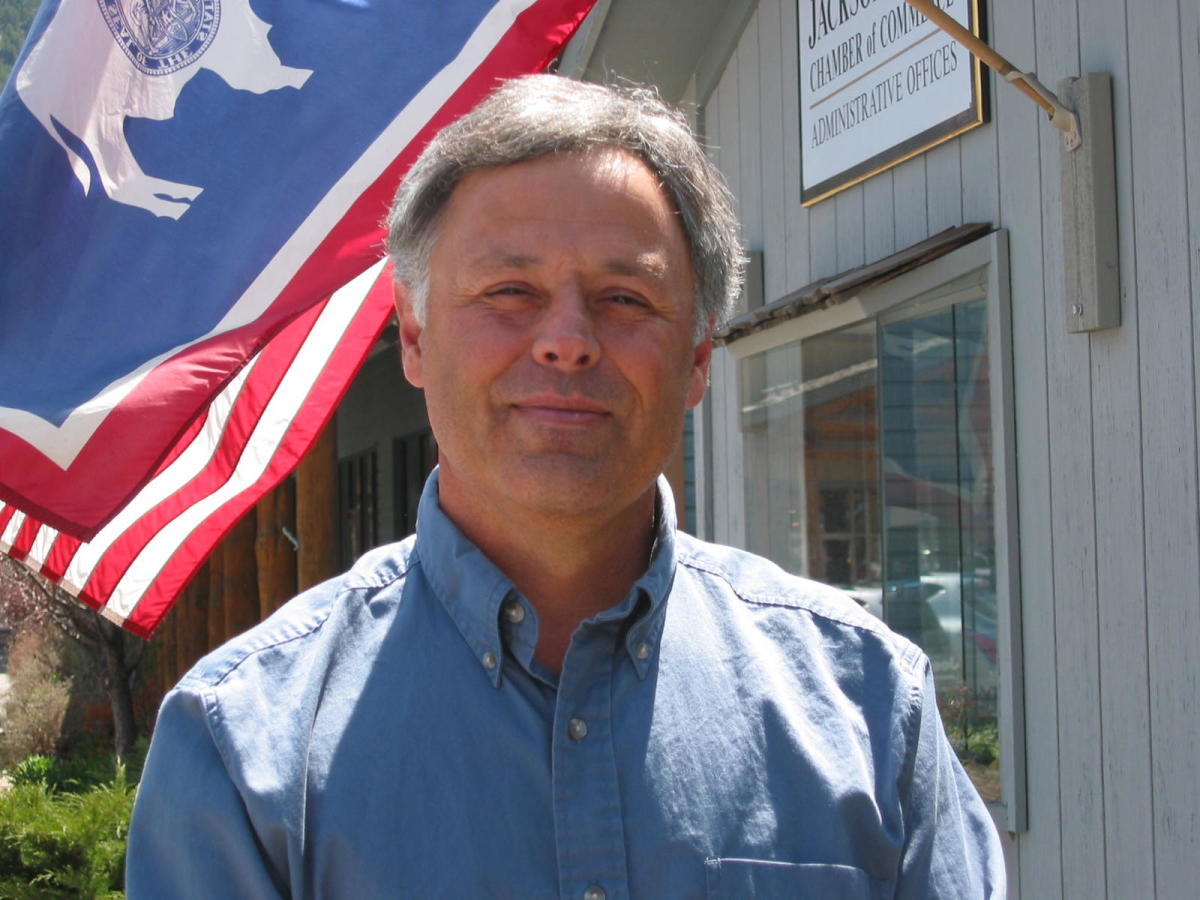 Current and future projects in the pipeline at Riverwind include Hotshots Initiative and working with the next wave of Best Certification businesses. In addition, the foundation is working on another publishing of Green Matter in Jackson Hole, achieving certification from Earth Check, exploring the Green Generations Project with our schools, and creating our first Community Stewardship plan for Jackson Hole. The intended outcome for the projects is to push the community to become more sustainable and proactive about climate action.
When questions about skepticism and the impact one person or business can have on the environment and culture of our community, Tim touched on the idea that everything counts. "Never doubt that a small group of thoughtful, committed citizens can change the world; indeed, it's the only thing that ever had". Sustainability initiatives are an opportunity for people and businesses to become more profitable through environmental stewardship and social responsibility. A triple bottom line way of thinking, every initiative helps move the communities needle towards realizing our vision.
---
This story is a part of our #humansofjhchamber campaign, which focuses on the faces of our local businesses and nonprofits. Learn about their inspirations, why started in their industry and more! Find the Chamber on Instagram at @jhchamber. For information about the program, please contact Director of Membership, Elisabeth Rohrbach, elisabeth@jacksonholechamber.com or 307.201.2301.