The Jackson Hole area is home to the first modern growler by local brewer Charlie Otto, awarding-winning microbrews and a strong craft-brewing heritage. Our beer and brewery selection are bound to please.
Local brewers have been making beer in Jackson Hole for some time now. In the past, nation distributors left Wyoming due to it being the least populated state in the U.S. Naturally, local brewers got creative, and what they came up with has got hop heads jumping for joy.
A lot of WY-made beers can only be found within the state. We like to think our beer is a lot like skiing in Jackson Hole: exceptional, delectable, and unlike anywhere else. Craft beer is everywhere in Jackson, with so many award-winning beers, someone's got to make it clear.
Snake River Brewery and Restaurant- Jackson, WY
"Brewed with a touch of the Tetons" Snake River Breweries' mission was to create a space that was simple and unpretentious for locals and tourists alike to gather and share excellent food and beer. Snake River Brewery has won more than a few World Beer Cup medals and is a 2x Winner of Small Brewery of the Year. Visit their website to see what's currently on tap.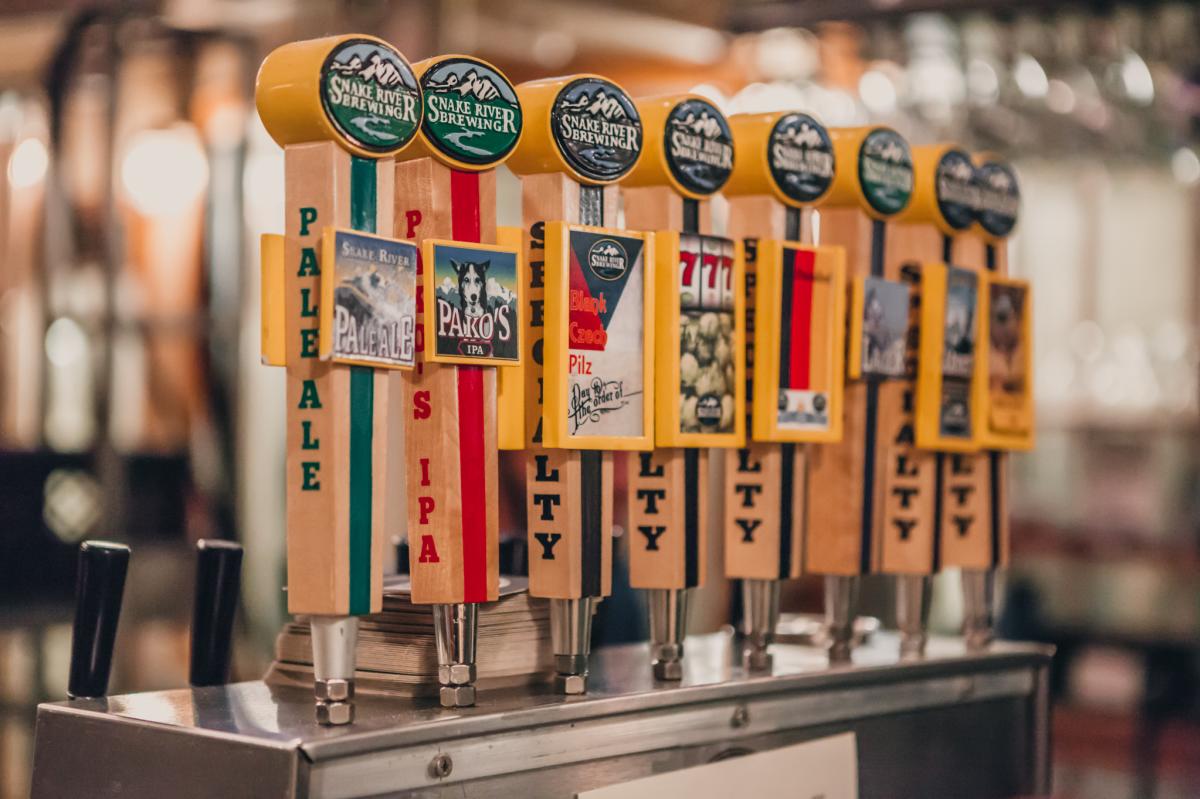 Couresty of Visit Jackson Hole
Melvin Brewing- Alpine, WY and Thai Me Up Jackson, WY:
Born in Thai Me Up back in 2009, Jeremy Tofte brought something unique to Jackson, WY. Original beers that are must-tries include their Melvin IPA, 2x4 double IPA, and Ch-Ch-Ch-Cherry Bomb. Winning Small Brewpub of the Year in 2015, Melvin's brand stays remarkably authentic, as they say, "if your beer is not madness, it's not beer."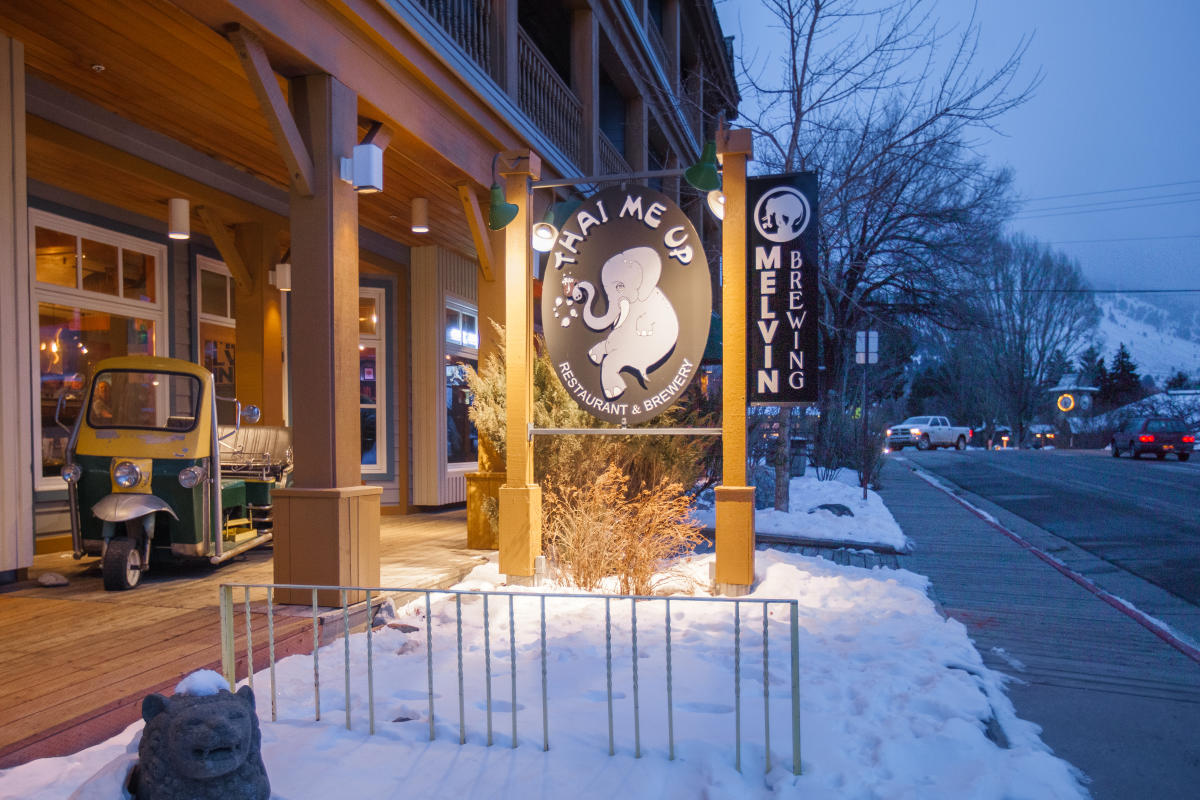 Couresty of Visit Jackson Hole
Roadhouse Brewery- Jackson, WY
Roadhouse brewery came to be sometime in 2012 when home brewer Colby Cox met up with Jackson restaurateur Gavin Fine. Taking over a vast space above the Square and cramming in as much brewing equipment as possible, Roadhouse strives to "capture the soul of Jackson Hole in every beer they produce." Some local favorites include The Walrus, a Hazy IPA with notes of Tangerine and Peaches, and the Trout Whistle American Pale Ale.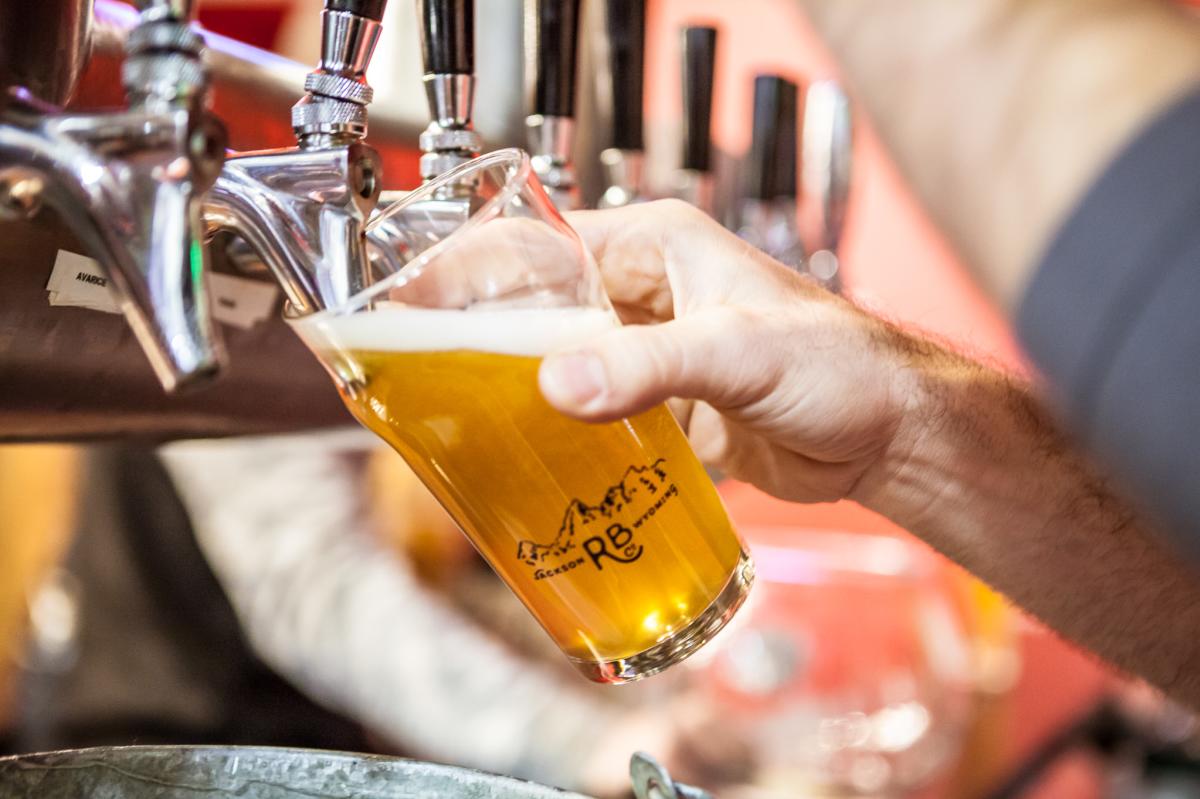 Couresty of Visit Jackson Hole
Not a brewery, but still very important, The Bird is coveted by locals. Located roughly 5 miles south of town, The Bird boasts amazing and classic Wyoming views. With more than a dozen local beers on tap, they also make a mean burger and serve bottomless mimosas on Sundays. Impressive enough, they provide a free shuttle service to drive over indulgers back into town.
Jackson Hole Winery- Jackson, WY
Not a beer lover? Visit Jackson Hole Winery. Founded in 2009, the winery is nestled next to Spring Creek and showcases great views of the Grand alongside delicious wine. JH Winery started with two vintages of Chardonnay and their signature Rendezvous Red Bottled in 2011.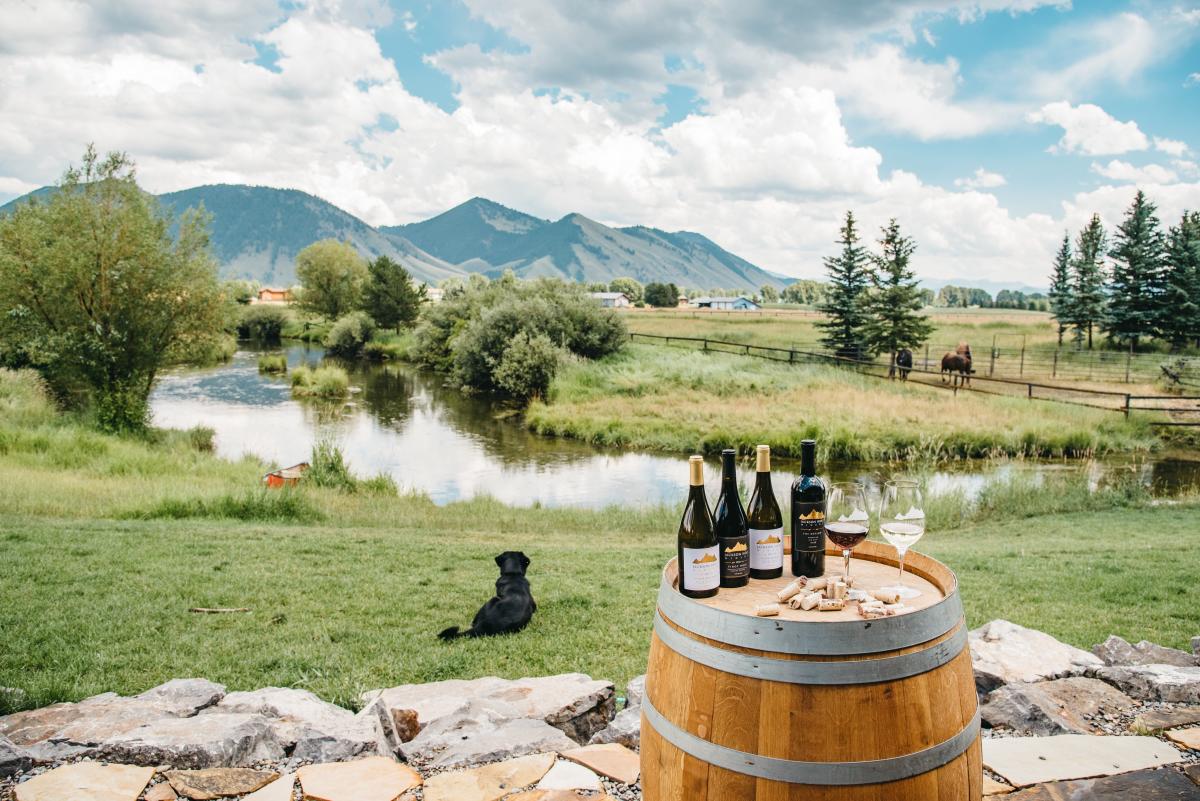 Couresty of Visit Jackson Hole
---
Other Activities to do in Jackson Hole
Looking for food and drink? Jackson Hole is home to numerous exquisite restaurants, bars, and lounges.
Coffee lovers may also find themselves in paradise nestled in one of our own cozy and welcoming coffee houses.
If you're looking to shake some fun up at home, visit one of our Wine & Spirits shops and find a great selection of locally crafted beer, wine, and spirits.
After grabbing a beer downtown, step out onto the bustling square and do a little shopping at one of our coveted, clothing boutiques or jewelry stores.
Photos Courtesty of Visit Jackson Hole. 
---
Blog by Communications Manager, Andi Gollwitzer.